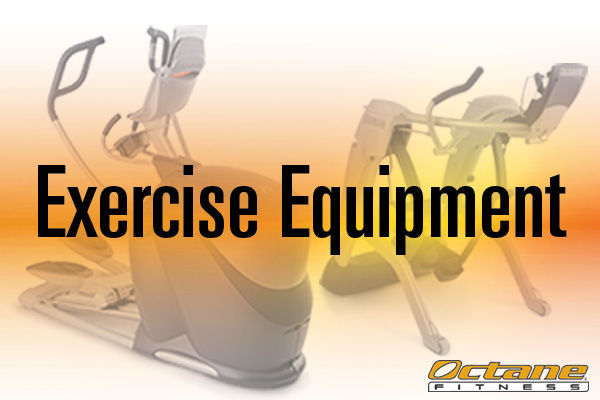 If you're looking to purchase exercise equipment for your home, it pays to buy a quality machine. Cheaper equipment typically performs poorly, which can make you not use it or eventually have it break down – both of which result in a wasted investment.
If you're serious about exercise, spending a bit more for premium exercise equipment leads to better results. Your fitness level will improve and your machine will be durable.
Higher-end exercise equipment is built more like what you use at the gym, so typically it's smoother, feels better, adjusts easily and includes multiple pre-set workouts and interactive heart rate monitoring. In fact, most brands that offer high quality home fitness equipment also make commercial products for health clubs.
Some of the most popular machines are ellipticals, and Octane Fitness is the No. 1 brand of ellipticals and zero-impact cardiovascular equipment. Its products have won more than 70 Best Buy awards over 10+ years, and continue to earn rave reviews among exercisers, trainers and publications worldwide.
Check out Octane's unique exercise equipment offering:
Traditional standing ellipticals – Octane has revolutionized the elliptical category with innovative features such as MultiGrip and Converging Path handlebars, SmartStride interactive ergonomics and Workout Boosters including X-Mode, GluteKicker and ArmBlaster.
Recumbent ellipticals – Octane created the first true recumbent elliptical with the xRide, which includes PowerStroke technology that burns 23% more calories and engages the glutes 343% more than a recumbent bike.
Lateral ellipticals – The LateralX combines elliptical motion with adjustable side-to-side movement, along with upper-body challenges, for one-of-a-kind workouts that engage more lower body muscles and boost caloric expenditure by 27%.
Only Octane Fitness offers this valuable collection of premium exercise equipment, which adds beneficial workout options and is fueling exercisers globally. Fuel your life with Octane!
This weekend only, you can take advantage of exclusive on our entire line of award-wining home exercise equipment. Visit octanefitness.com/home to save 10% on your purchase.