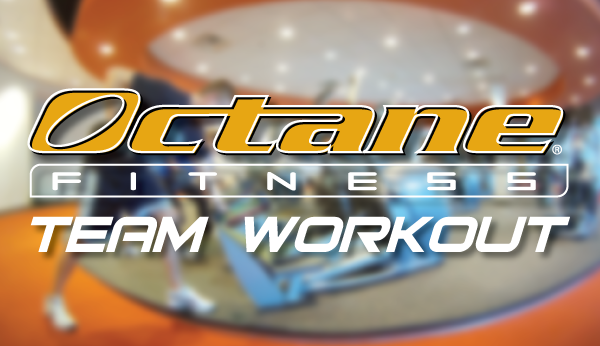 Fuel Your Life with an exhilarating interval training workout. Download this week's Core & Strength team CROSS CiRCUIT workout to guide you and get exercising!
A motivational note from Octane Fitness team member and certified group fitness leader:
Mario Andretti once said "Desire is the key to motivation, but it's the determination and commitment to an unrelenting pursuit of your goal, a commitment to excellence that will enable you to attain the success you seek". How true these words are! Determination and Commitment. These are two very powerful words that lead directly to your success. If you are not determined to work hard to obtain results, if you are not fully committed 100% your goal, you will not receive fully what you are trying accomplish. In other words, you get out what you put into it. So I ask you, are you determined and committed? If you are determined to make changes towards a healthier lifestyle, and fully committed to doing what it takes, then use this interval training workout to achieve your fitness goals!
You will not regret the sweat.
-Kelly
Octane Fitness Team Workout – 9/22
Download a PDF of our interval training workout.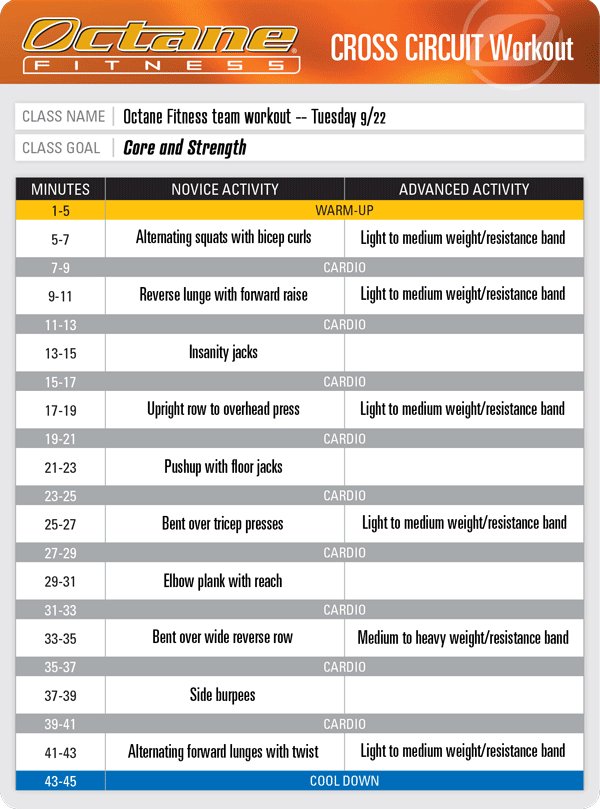 Exercise Tips
Helpful descriptions of some of the more difficult or lesser-known exercises listed above.