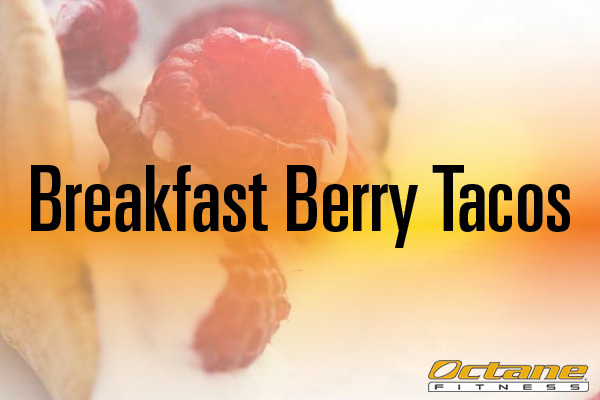 Of all the healthy recipes we've shared in the past, we haven't shared many breakfast options. But this healthy and simple meal looked too delicious not to share.
The berries and yogurt combination is a long-standing breakfast staple. While a tried and true option, eating the same thing over and over can get pretty dull. So put a fun spin on the traditional meal by making breakfast berry tacos.
The recipe below is for one breakfast berry taco. Be sure to increase ingredients if preparing for a family, or if you're really hungry!
Healthy Recipes: Breakfast Berry Tacos
Ingredients
1 whole wheat pita, no sugar added

2 tablespoons plain Greek yogurt
1 teaspoon honey (or to taste)
1/4 cup fresh berries
Preparation
Warm pita so it's easier to fold. Pita can be warmed any way desired (stove top, microwave, toaster oven, etc.)

Mix yogurt and honey together in a small bowl. Spread mixture over pita.
Add desired berries
Fold pita and enjoy!
Nutrition Information (approximate for 1 pita)
Calories – 180
Total Fat – 1 gram
Saturated Fats – 0 grams
Trans Fats – 0 grams
Cholesterol – 1 milligram
Sodium – 171 milligrams
Carbohydrates – 41 grams
Dietary fiber – 4 grams
Sugars – 13 grams
Protein – 6 grams
The above recipe and nutrition information was found on TheGraciousPantry.com.  Check out their website for additional healthy recipes and clean eating tips.