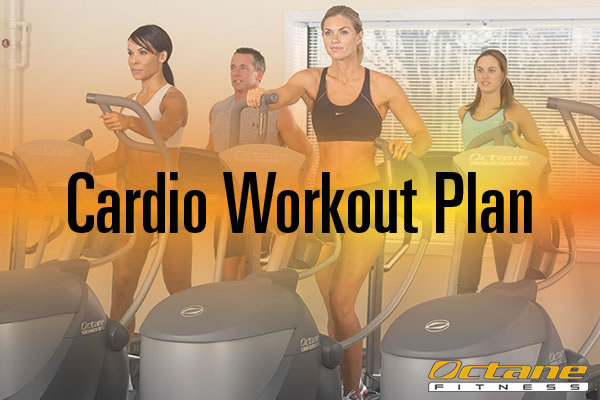 One way to stay consistent with exercise is to follow a cardio workout plan, which eliminates having to stand in front of bunch of machines at the health club and figure out what you feel like doing today. Without a plan, it becomes easier to skip workouts, lay off the intensity, or merely go through the motions.
A new tool that designs customized workout plans is SmartLink from Octane Fitness. This free app, available at iTunes®, enables your iPad® to control your Octane elliptical and ensures that you're on track with your prescribed plan.
It's simple: you just take a brief fitness test (like you would have to do with a personal trainer), and select the quantity of and specific workout days and times. For your goals, choose from four workout categories: Lose Weight, Feel Better, Get Stronger and Athletic Performance. Then SmartLink assembles a 30-, 60- or 90-day program to drive results. You simply hit a button to start each workout session.
With input from fitness professionals, coaches and physical therapists, SmartLink delivers coaching and guidance along the way, and even recalibrates mid-plan if necessary to ensure that you are making progress.
The app shows high intensity days, low intensity days and recovery days, and can populate your calendar with workout sessions. If you miss a workout, want to do a workout early or add a day, SmartLink's flexibility adapts to your schedule.
Workout history is tracked and results are recorded to the cloud so you can easily monitor progress and share your success on social networks. And once you finish one 30-, 60- or 90-day session, you can have SmartLink design a new one for unlimited variety.
The beauty of SmartLink is that it does all the thinking for your cardio workout plan. And you can be assured that your workouts are productive by following an effective plan aimed at achieving your goals. Goodbye, boredom! And hello, motivation!