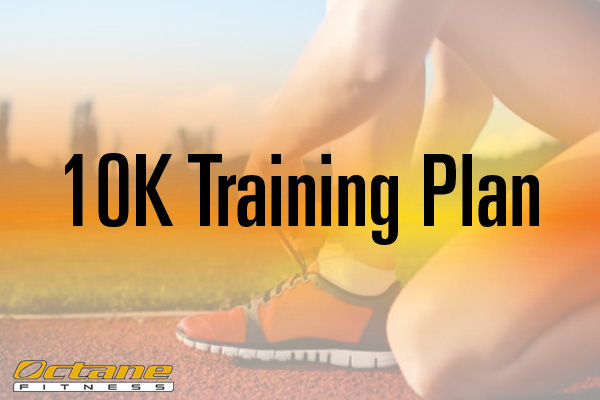 More people are participating in races these days, and the 10K is one of the most popular distances, since it is a manageable challenge for beginners and a fast course for competitive racers. There are lots of 10K races to choose from, and the Internet is loaded with every kind of 10K training plan, some free and some for a fee.
The first step is selecting a 10K race and then it's time to begin training. Consider these recommendations for your 10K training plan, whether you are running your first race or aiming to get faster as a regular racer.
10K Training Plan
Range from 6 to 12 weeks

The length of the plan can be dependent on your experience level and goals, as beginners may need more time to build endurance for this distance. Note how long your plan is when you are determining which race to enter, and make sure you don't pick an event that is three weeks away, or you may set yourself up for disappointment.

Build distance gradually

Plans may differ a bit on how to progress mileage, but should build over the duration and then taper slightly in the last week in preparation for race day.

Provide pace recommendations

While it's easy to simply fall into a comfortable default speed, 10K training plans can challenge and motivate you by varying the pace – sometime within and sometimes between runs.

Include stretching

It's important to stretch tight muscles, particularly in the legs and back, after runs to help prevent injury and soreness, maintain flexibility and simply to feel good.

Promote cross training

Yes, it's true that the best thing you can do to prepare for a 10K race is to run, but the best athletes also include strength training and even cross training, such as the elliptical or bike. Strength training builds core strength and can help perfect form; and cross training boosts overall endurance and ideally limits impact to the body.

Incorporate rest

No matter what the experience level, every runner needs rest days, so your plan should include 1-2 each week at a minimum. Honor those days, and don't take a 25-mile bike ride or hit the elliptical for an hour instead.

Consider nutrition

To perform at your best in a race, you cannot ignore nutrition and hydration during training. While you may think you can eat whatever you want because you are burning a lot of calories, you will feel better if you choose healthy foods like whole grains, fruit and vegetables, lean meats and lowfat dairy products. Increase your water intake during the day and during runs, and cut back on diuretics such as coffee, tea and alcohol.

Stay the course

Follow your 10K training plan to the best of your ability, and modify as necessary if you get sick, have unexpected work commitments or other obligations that sidetrack your schedule. Be realistic and don't give up if you can fit in the majority of the workouts.
With a solid 10k training plan and dedication, you'll be running or PR-ing a 10k in no time!