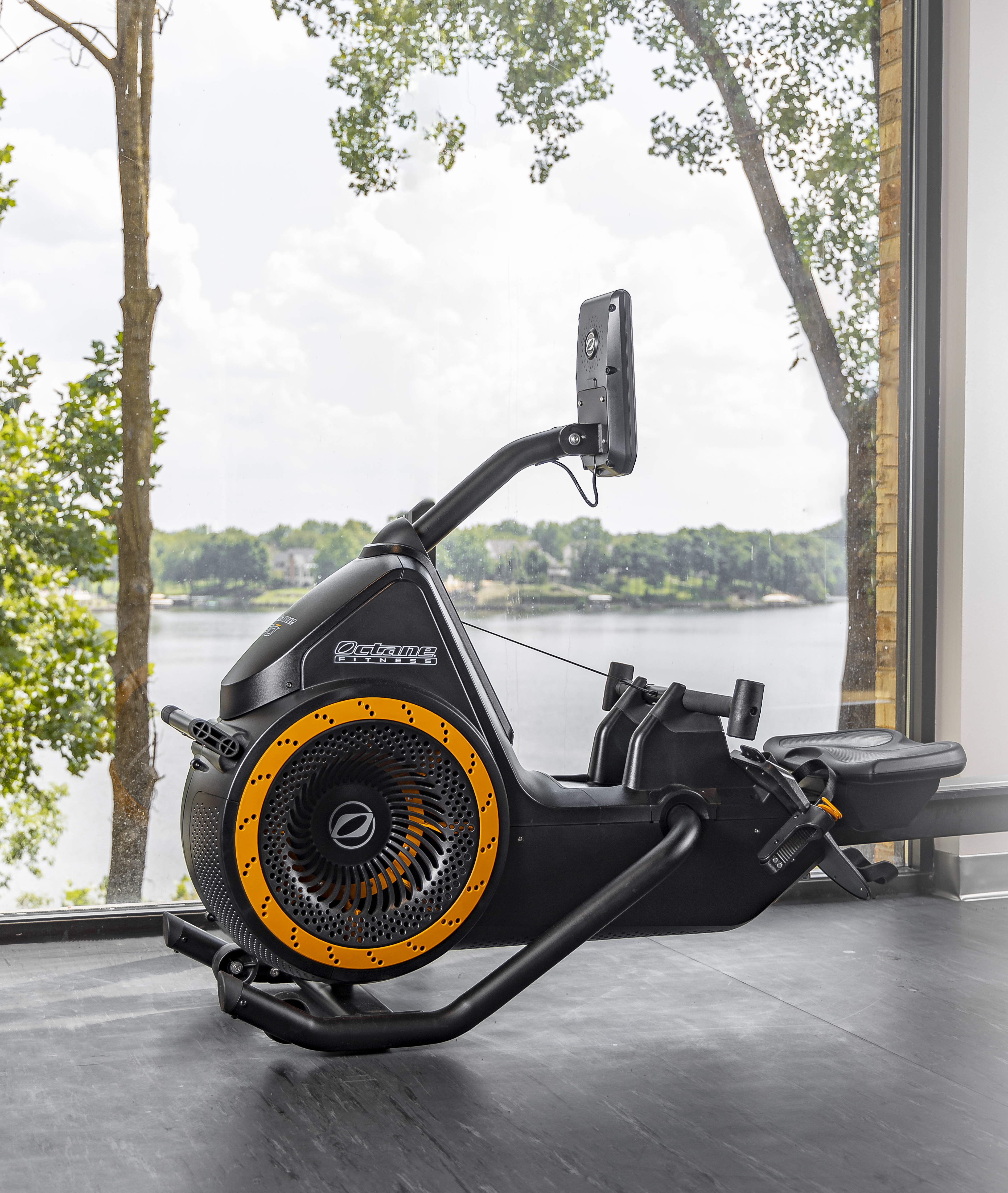 Looking for an all-in-one machine that will give you a full-body workout?
This time of the year, the gym is loaded with individuals embarking on their resolution journeys. Sticking with your scheduled workout and finding equipment when you need it is difficult. With the Octane Rō, you're able to get a total body workout in without the hassle of changing equipment and losing your spot in the gym. Multiple training styles are available to try with the multi-grip handlebar and dual resistance, but you can also combine many other exercises with the Rō to get a killer workout.
Hop off the Rō and use the seat track bar to incorporate elevated planks. If you're feeling audacious, get into a plank position facing the opposite way of the Rō and elevate your feet onto the seat to perform plank pikes or plank knee tucks. Think outside the box and you can encounter perpetual possibilities that will help you blend your cardio and strength workouts together into one incredible fat-burning training session.
Secure your spot on the Octane Rō and give this exercise a try:
Warm-up:
50 x Jumping Jacks
12 x Inch Worms
500m – Steady Row
Workout:
300m – Strong Row
20 x Track Hop-Overs (Both feet or one foot at a time – both feet touch together on the opposite side with either movement)
12 each side x Split Squats (Using track to elevate back foot)
30 x In-and-Out Squat Hops
1min rest
150m – Sprint Row
150m – Steady Row
150m – Sprint Row
1min rest
20 x Plank up-and-overs (Plank position at end of rower. Walk hands up and over the track. Alternate back and forth)
12-15 x Pike planks w/ Rō seat (Alternative: Plank perpendicular to Rō with feet on the track and perform Plank Knee Tucks)
15 x Elevated push-ups w/ Alternating Arm Raise (Elevate with hands on track or feet on track – whatever fits your level of experience)
300m – Strong Row
Repeat 2-3x Through
Awesome work!
Showcase your success on the Octane Rō and share with us on our social media channels @octanefitnessofficial.
*Please consult your physician or healthcare provider before starting any exercise program or changing your diet. Please stop exercising immediately if you are experiencing pain, dizziness, lightheadedness, blurred vision, headache, nausea, sickness, or any other discomfort*