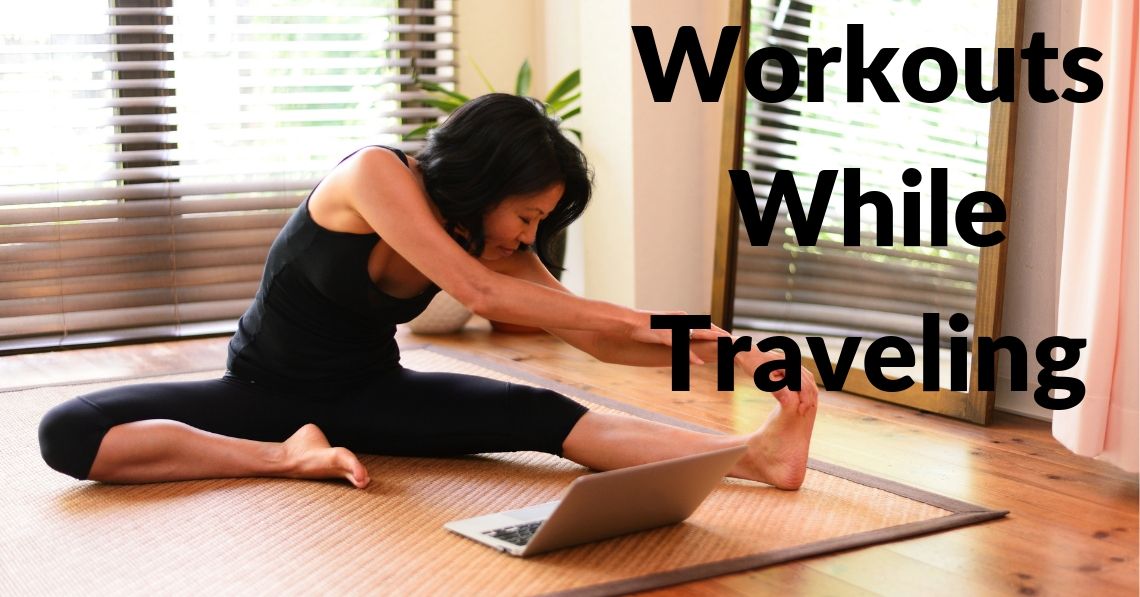 Hotel fitness centers have definitely come a long way from some dated stationary bikes in the corner of a small room next to the pool. Today, premium hotels have well-equipped workout centers to keep you motivated and in-shape while on the road.
Even so, workouts while traveling can be more challenging to accomplish than when you're on your own territory. You need to plan ahead: pack indoor or outdoor attire and gym shoes, check out before you go what options are available, schedule times to exercise, be flexible and then actually commit to getting it done. This is all while you may be dealing with a different time zone, a busy schedule (work trips), less sleep, or a prevailing reluctance to interrupt your leisure time (vacation, anyone?).
But every fitness fanatic knows that exercise is exactly what you need when traveling for work or pleasure, as it breaks up long periods of sitting, gives you more energy and helps burn excess calories that out-of-town trips can bring. Even if you can't replicate your exact regimen that you do at home or in your local gym, you can still benefit.
Workouts While Traveling
Here are some helpful recommendations for workouts while traveling:
Check out the hotel fitness room – Ideally, you can find out online or with a simple phone call how the hotel fitness center is equipped. If it has the basics, such as a treadmill, elliptical, bike and some weights, you should be able to fit in some cardio and strength sessions.
Seek local fitness centers – Your hotel may offer free or discounted guest passes to nearby fitness facilities, or your home health club chain may have reciprocal privileges with out-of-town company franchises. If neither of these is an option, find a local club or studio and ask if they will give you a special guest rate for one or a few days while you are in town.
Try ClassPass – If you're a group ex groupie, the ClassPass app can let you buy a pass to boutique gyms and studios to participate in classes. The app offers tons of classes in 2500 cities worldwide, and you can easily search to see what's available where you are. This is a great way to add some variety, interest and local flavor to your regimen.
Go outside – Pack for the weather and ask the concierge (or use an app) for some local walking, hiking, running or biking routes or trails; hit the beach and log some miles; or find a nearby park and do some laps. You may be able to rent a bike or inline skates for more fun. You'll benefit from fresh air, and a unique way to see the local area.
Use your room – Some hotels bring equipment to your room upon request – such as an exercise bike, yoga mat, resistance bands and more. And some Hilton hotels offer guest rooms with fitness areas that include a stationary bike, sandbags, weight balls, a yoga mat, foam roller, BOSU and a TRX training system, along with a screen with on-demand videos using and demonstrating the equipment. Or you can always pack a resistance band and do your own routine of calisthenics, Tabata, yoga or Pilates in your room. Just Google "hotel room workouts," and you'll find multiple programs that don't require any equipment.
Be committed– If you don't have time to complete your regular workout, don't skip it. Even just 20 minutes counts, so don't hit the snooze button, but get up and get going. Doing something is always better than nothing, and you'll feel better if you exercise.