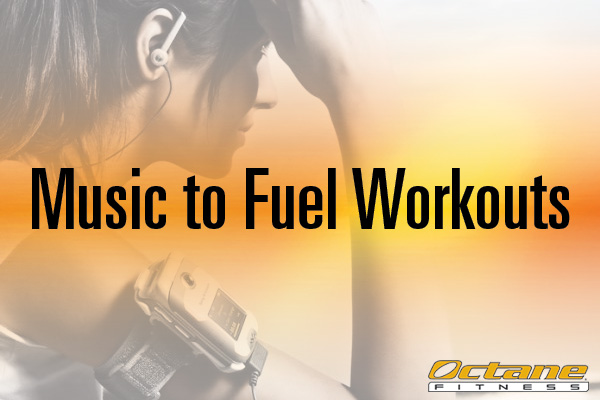 Research has shown that people exercise harder and longer when listening to motivating music. While preferences may vary, the best workout music typically has a fairly fast beat that helps to keep you motivated and moving.
Selecting the best workout music also depends on what you are doing – quick tempo music is great for cardio and strength training but doesn't work for yoga and Pilates. You may want to create a few different playlists to best accommodate different exercise modalities.
Obviously, the best workout music for you depends on what you like – if you're a country fan or a rock and roll devotee, then that's what you should put on your iPod. Of course, your favorite workout music may change as new songs continue to debut over time
For the pop genre, here's a list of some recent songs that you may want to incorporate into a workout music playlist.
Workout Music Playlist
Heartbeat Song – Kelly Clarkson
Shake it Off  – Taylor Swift
Sing  – Ed Sheeran
Wake Me Up – Avicii
Get Lucky – Daft Punk
Bounce – Iggy Azalea
Maps – Maroon 5
I Lived – One Republic
Uptown Funk – Bruno Mars
Blurred Lines – Robin Thicke, featuring T.I. and Pharrell Williams
This is just our Top 10 to get you started, but you can find lots more recommendations online and via fitness magazines, iTunes and more. Seek out whatever music you enjoy, create and add playlists over time and get moving!