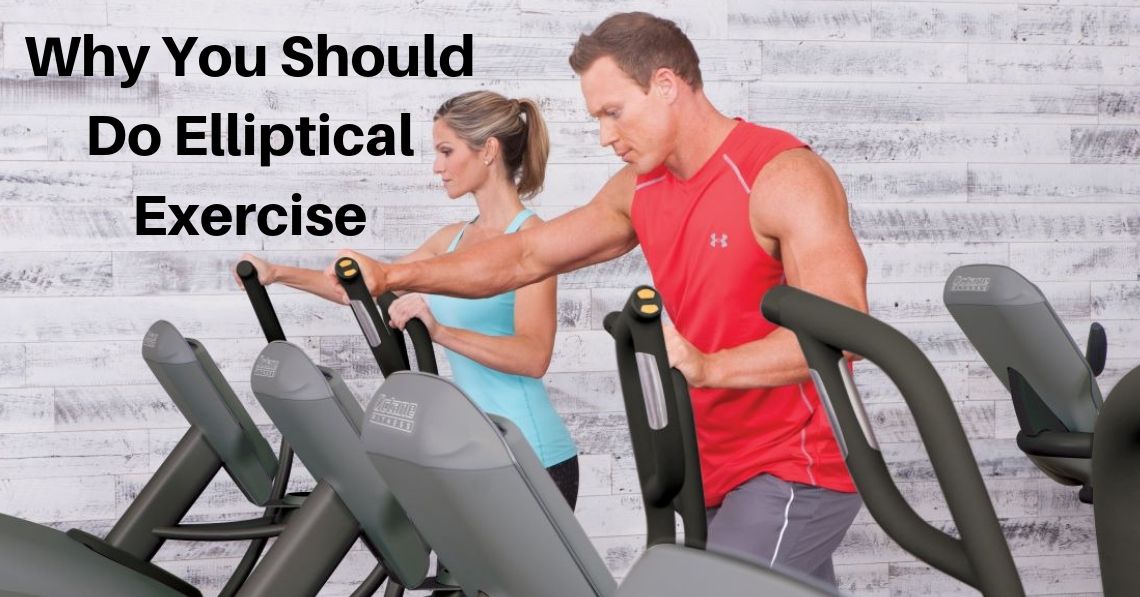 At the risk of being self-serving, we've got some pretty good reasons why you should do elliptical exercise. Whether you're a beginner, on-and-off exerciser or cardio fanatic, we've got you covered here. If you only run, only lift weights or only do yoga, you should definitely try an elliptical. And if you're already an elliptical regular, congrats! You don't have to read more, but you should be encouraging others to do elliptical exercise.
Octane makes ellipticals, of course, so we already love them and firmly believe in their value. Regardless of a potential bias, however, here are the top 10 reasons why you should do elliptical exercise.
Why You Should Do Elliptical Exercise
Exercise is essential. You must exercise to be fit and maintain your health, so why not pick a fun modality like the elliptical? It's intuitive to use at the gym or at home with no learning curve – you just get on and go! Plus, it delivers a bunch of valuable benefits (see below).
It's low-impact. We know HIIT is all the rage with harder, faster, stronger being the goals. HIIT tends to incorporate a lot of pounding, so too much HIIT is not good for anyone, and HIIT shouldn't be performed every day. Certainly, if you prefer, you can perform HIIT on the elliptical, but minus the high-impact pounding on the joints. Elliptical exercise can be hard, but it's a kinder, gentler challenge.
It's manageable cardio. Not everyone can run or swim or jump rope, but virtually everyone can hop on an elliptical, push the pedals and pump the handlebars. That's all it takes. It's user friendly for most anyone. Plus, with a wide range of intensity levels, ellipticals provide lower to higher intensity workouts to suit each person's fitness level.
Total-body. No one has lots of extra time to exercise, so why work only half your body on treadmills, stationary bikes or stairclimbers? Don't neglect your upper body, but get it moving with an elliptical. You'll not only boost your calorie burn, but can build muscular endurance as well.
Enjoy multiple formats. A treadmill is a treadmill, pretty much. Not so with ellipticals. Octane offers traditional standing ellipticals, recumbent ellipticals (xRide), a lateral elliptical (LateralX), an incline elliptical (XT-One) and a climber. Each provides the familiarity of total-body elliptical exercise, but with an interesting twist.
Incorporate strength training. If you are an Octane user, CROSS CiRCUIT means more ROI for workouts. The machine prompts you to alternate cardio intervals on the elliptical with strength exercises using dumbbells or body weight next to the machine for an exhilarating, ultra-efficient sweat session. Pretty tough to do with a treadmill.
Capitalize on variety. Pedal forward or backward, target only the lower body, emphasize the upper body or change stride length or incline. Take on Octane's signature Workout Boosters, like X-Mode, GluteKicker and ArmBlaster, which incorporate brief cross training intervals to ramp up intensity for greater effectiveness. Can't do that on a rower.
Low perceived exertion. According to studies, exercisers working out on total-body ellipticals don't feel like they are working as hard as they really are. What could be better – a vigorous workout that doesn't feel too intense! This perception means you can work out more consistently and for longer durations.
Cross-training is important. As creatures of habit, we tend to do the same workouts over and over. If you mix things up by adding elliptical exercise, for instance, your body and your mind face new challenges and you can experience better results.
Why not? Really, elliptical exercise is awesome. Go for it!