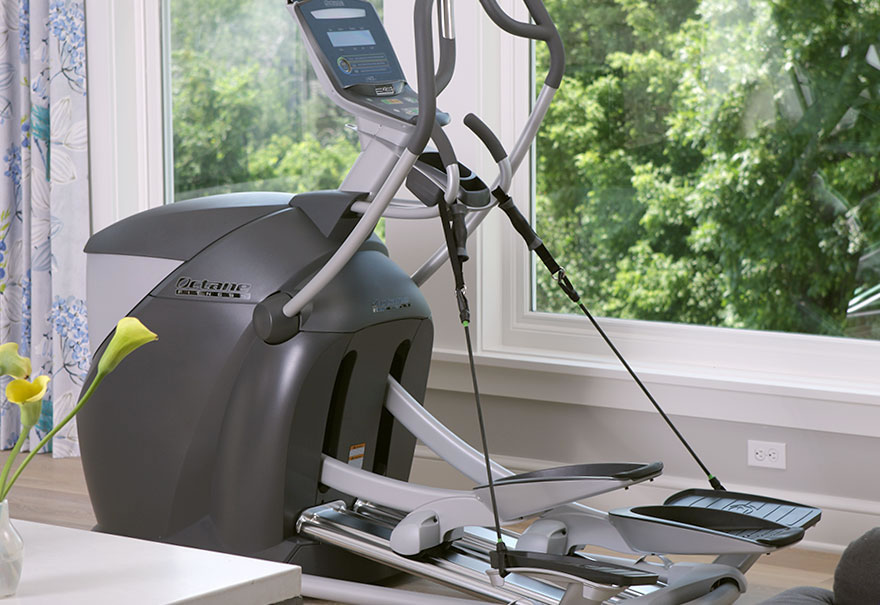 Elliptical machines are a great way to get fit and stay fit, no matter what your age or fitness level. They offer low-impact, total-body cardiovascular exercise that conditions the heart and lungs and burns calories. And you can find them at virtually every health club, or you can get one for your home.
In terms of what are the best elliptical machines, this can be tough to answer definitively, as different users may have varying preferences and opinions. However, if you are evaluating elliptical models at the health club or for use in your home, here are some important considerations:
1)    Construction:  Look for a steel, heavy-duty frame with a stable feel when you get on the machine and move. If you're buying a machine for home, check the user weight limit.
2)    Lower-body motion:  When you ride the machine, the motion should be natural and smooth, with no jerking or hiccups in pedal acceleration. The pedals should be close together to minimize low-back strain, and the stride length should be comfortable forward and backward. Ideally, the stride length is electronically adjustable so you can vary it.
3)    Upper-body motion: The handlebars should be comfortable, and not too wide or narrow. The movement path should be natural and fluid.
4)    Electronics: The console should be easy to read (LCD and touch screens are best) and provide clear feedback such as time, distance, resistance level, heart rate and calories burned. It should also be simple to program and intuitive to use. A wide range of resistance levels is important to ensure challenge as you get more fit.
5)    Workouts: Heart rate interactive programs let you customize intensity according to your heart rate response, which is valuable. A variety of other workouts, such as interval training and goal-based programs, add interest and can help with motivation and results. A simple "Quick Start" routine, where you can get going fast with the touch of one button, is helpful as well.
6)    Amenities: Water bottle holders, accessory trays for your phone, iPod® or keys; a reading rack; and the ability to charge your phone, tablet or iPod while exercising all are valuable conveniences.
7)    Price: There are good values available, but in general, with ellipticals, you get what you pay for. Investing $1000 or more in a premium machine that will last for many years is often a better choice than a $300 unit that feels uncomfortable or breaks quickly.
You should try several ellipticals before settling on one. You may be surprised at the difference in feel, motion and features. The bottom line: whichever model you determine to be the best elliptical machine for you, and the one that you will use consistently, is the right choice.