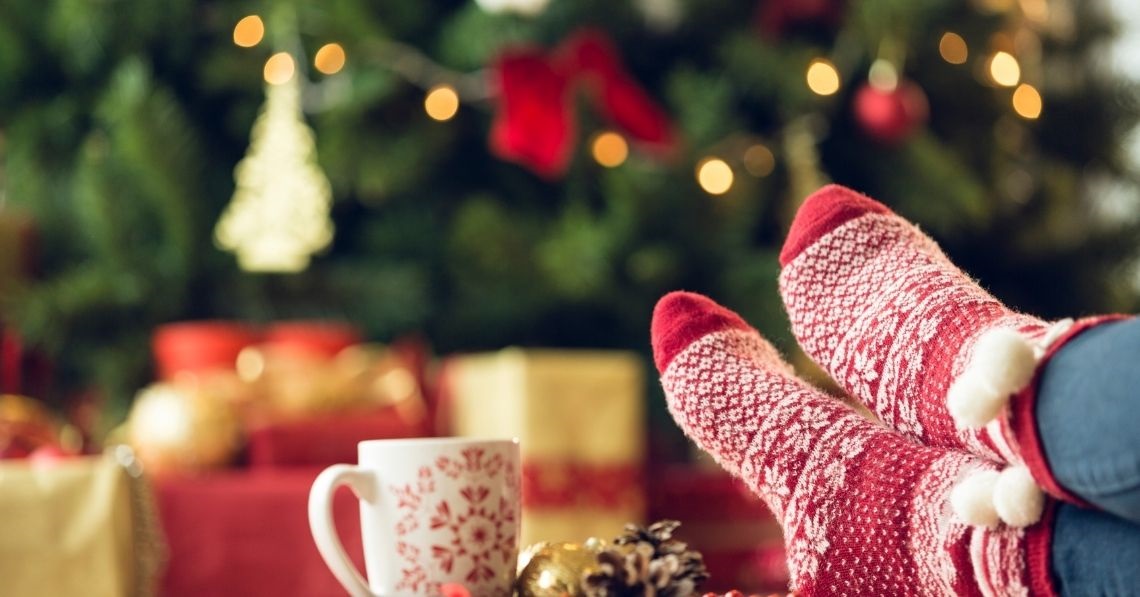 Amidst a persistent global pandemic, this holiday season for most of us is definitely shaping up to be different. That doesn't automatically mean that it can't be enjoyable or special, but it may take some effort and creativity along the way.
When it comes to staying healthy this holiday season, admittedly, we're not medical professionals at Octane Fitness. And keep in mind that there are no guarantees when it comes to a highly contagious respiratory virus like COVID-19. Certainly, if you need medical advice or treatment, get it.
Here we share simple practices to keep us feeling good – pandemic or not – and staying healthy this holiday season. Happy holidays!
Staying Healthy This Holiday Season
Wash your hands. OK, we've all heard this a ton this year, so just be sure to do it to provide protection from the flu, COVID-19 and germs. Use soap and water for at least 20 seconds; or use a hand sanitizer with at least 70 percent alcohol.
Stay hydrated – It's pretty easy to get dehydrated, which can lead to fatigue, headaches and dizziness. Keep a bottle of water with you and drink throughout the day. Limit beverages that are diuretics, such as coffee, tea, caffeinated drinks and alcohol.
Exercise – Exercise is a game-changer for your health. It boosts immunity, increases energy, releases stress, burns calories and decreases anxiety and depression. Plus, it provides a feeling of control and confidence, which are extra important as we continue to face uncertainty and change due to COVID-19. Given that this year you may not be attending holiday parties, concerts and more, use that additional time to invest in workouts at home, at the gym, outside or wherever you can at least three to four times per week.
Maintain a healthy diet – We get it, it's the holidays. And we need something to celebrate, especially this year. Just try to follow a healthy diet about 80 percent of the time – which means emphasizing fresh fruit and vegetables, whole grains, lean meats and low-fat dairy products. You can enjoy treats such as holiday cookies, appetizers and eggnog, but do so in moderation, balanced by nutritious choices. Binging is never a healthy choice.
Manage stress – The holiday season may bring a different type of stress this year, depending on your plans, but all stress is taxing nevertheless. In addition to exercise, find ways to decompress and make time to do them – whether that's meditation, relaxation techniques, prayer, reading, a bubble bath, a massage – or whatever you enjoy.
Get enough sleep – Of course, this can be challenging during the holiday season, but may be more achievable this year if you're not doing traditional traveling or running form party to party. Rest is necessary for health and wellbeing, so try to get seven to nine hours of sleep consistently. If that's not possible, sneak in some short naps when you can.
Connect with others – With stay-at-home orders and restrictions on activity, many of us have been isolated this year more than ever before. As social beings, we need to continually make efforts to reach out to others and engage in community. Seek social interactions – either socially distanced in person or virtually – with family, friends and neighbors. Volunteer where possible, stay involved at church or participate in online game nights.
Focus on the positive – Again, in a year filled with so much loss, this can be a challenge. But constant complaining and negativity make things worse. Consciously identify what you can be grateful for each day, look for the bright side when possible and stay flexible.