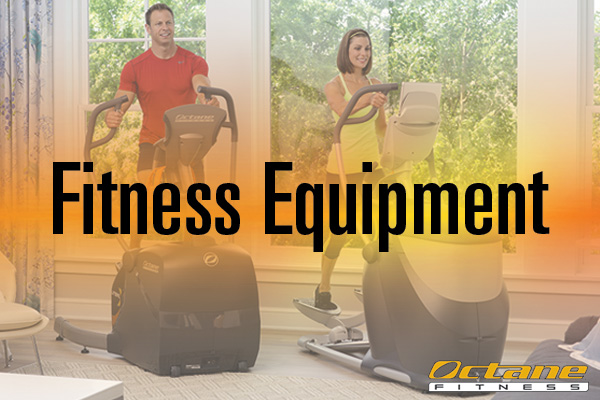 If you're looking for fitness equipment for your home, there are many options available today, and between TV commercials, magazine ads, Web sites and retailers, it can be confusing to know what to purchase.
With all the options out there, it's hard to know how to select the best fitness equipment. Here are a few guidelines for selecting the fitness equipment for your needs:
Know your needs and goals: Do you want to do cardio or strength training? Can you use a treadmill or do you have an injury that predisposes you to seated exercise? Are you trying to lose weight or build muscle?
Determine who will use the equipment: Is the fitness equipment just for you or for your spouse and kids as well? Does it need to be adjustable to fit different heights? Is the weight limit suitable? Do you need a variety of weights to challenge different exercisers?
Measure your space: Where will the equipment be located, and do you have adequate space and ceiling clearance to accommodate it? Are electrical outlets nearby if necessary?
Specify your budget: How much are you willing to spend? Remember that you get what you pay for with fitness equipment, so if you only have $300, a treadmill at that price probably won't perform well over time. Typically, higher priced machines run better and are more in line with health club quality.
Do your homework: Once you've determined the above items, research what is available in your price range, and make some notes on your top choices. Note warranties as well.
Test equipment: For a significant investment in your health, it's important to try the fitness equipment so you know how it feels, what the options are, how noisy it is, etc. Check to see if you want and will use all the bells and whistles, such as upgraded electronics. For the best selection of quality equipment, visit a specialty fitness retail store.
Be careful with online orders: If you order your equipment online without testing it, you may be in a buyer beware situation. If the machine/products are challenging to set up, are complicated to put together or are missing parts, don't feel stable and secure upon assembly or don't operate properly, you may face some big hassles, as returning large items like this can be costly and inconvenient.
Learn how to use it: After you get your equipment, read the owners' manual for helpful instructions on how to make the most of your machine/products. Try different workouts or exercises and check out how various features work. Don't get stuck in the same routine for every workout, but take on different challenges for greater motivation and better results.
You may still have questions, in which case we recommend contacting a specialty fitness dealer, but these tips should help you on your way to purchasing fitness equipment.