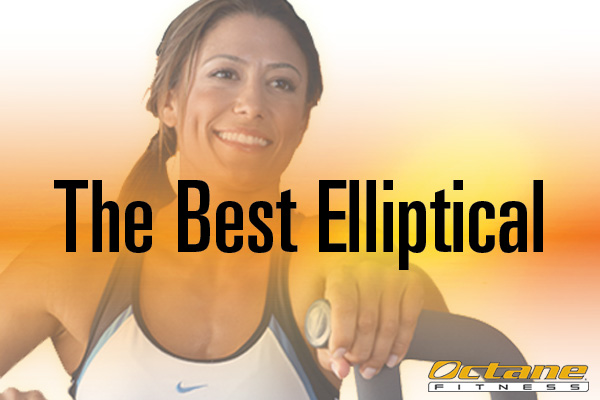 Purchasing an elliptical machine is not a small investment. So it's important to purchase the best elliptical that you can. But how do you determine the best from a variety of options?
What's the best elliptical for home use? While this can largely be a matter of opinion, there are a few criteria that you can consider when evaluating elliptical, and all fitness equipment, options:
Brand History and Experience – Research elliptical brands and notice how long the company has been making exercise equipment and if that is its specialty. See if they also make fitness machines for health clubs, which can indicate additional expertise. Also, does the company distribute only in the U.S., or worldwide? Bigger doesn't always mean better, but it does show experience.
Product Line-up – Does the company offer only one type of equipment, such as ellipticals, or do they make all different kinds of machines, including cardio and strength training, along with accessories? Having a variety of expertise can be good – but it also can indicate limited resources and focus for each product category. A company with a targeted focus, such as Octane Fitness, shows precise dedication and deep roots.
Sales Channels – Beware of fitness equipment companies that sell online only, which doesn't give you the opportunity to try the equipment before purchasing, and which also typically leaves you on your own for product assembly. Plus, if you have a problem with the product, you may not be able to schedule a service call. Premium brands typically sell through specialty fitness retailers, which know products well, offer assembly and have service staff that conduct home visits.
Reviews and Testimonials – Reviews are subjective, of course, but can provide a sense of a person's or publication's experience with the product. Asking family, friends and health club staff, along with checking comments on social media, also can help direct your attention. If a company doesn't offer any product reviews or testimonials on its website, this can be a red flag.
Price – While a higher price doesn't necessarily mean superior quality, cheap equipment typically doesn't perform well or last long. Premium-priced machines, like luxury cars, are often built with exceptional quality standards and undergo extensive testing to ensure superior performance. The top-of-the-line models have all the bells and whistles in terms of features, and more moderately priced units tend to be constructed with the same quality, but lack some features, such as digital contact heart rate sensors or a variety of preset workout routines. Remember with fitness equipment, you get what you pay for.
Personal Experience – If you're truly seeking the best elliptical, you must try several and compare how each feels and what they offer. Nothing is as important as your experience with and opinion of the product, so don't bypass this step. If you love Octane ellipticals at the gym, chances are good that you will enjoy a home elliptical from Octane as well. The same holds true if you don't care for a specific elliptical brand at the health club; you probably won't like its home model either. Try a few and go with your gut.
The best elliptical is the one you like the most and helps you get the results you want. For the most satisfying experience, just be sure to do your homework before investing in one.