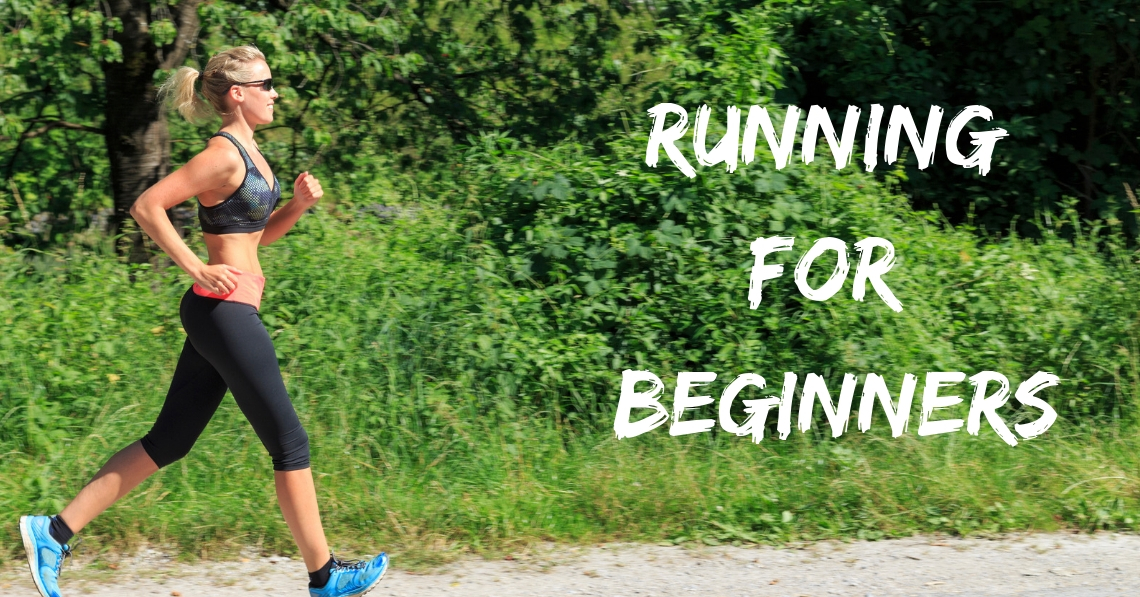 Running is not easy for many of us, but it's a great way to get – and stay – in shape, and can be particularly invigorating outdoors, with fresh air, scenery and sunshine. Spring is an ideal time to run outside, after the chill of winter is gone, but before the heat of summer sets in.
If you haven't been a runner but are curious to start, don't let intimidation or doubts hold you back. Everyone has to start somewhere, and running for beginners mustn't be complicated or difficult. Running is challenging, of course, but you can establish a beginner's routine, go at your own pace and listen to your body. With a smart plan, good health and some determination, many people go from being non-runners to recreational, or even competitive runners.
Running for Beginners
The first step is often said to be the hardest, right? So we've got you covered here with recommendations on running for beginners. Remember: one step at a time, and it all adds up!
Preparation
If you haven't been exercising consistently, don't just toss on your sneakers and head out to conquer 3 miles. Anyone new to exercise should first check in with their doctor to ensure that they are safe to get started.
Regular exercisers can weave in running to their routines where it's convenient to replace or supplement other activities.
Before lacing up, consider the following:
Define your motivation and/or goals – While this may seem like an easy step to skip, it becomes important to keep you going over time. Anyone can run for a few days, but when the going gets tough and you don't feel up to it or just want to lounge on the couch with Netflix, you need to remind yourself why you are running in the first place.
Write down your reasons for running and commit to them. It might be that you want to lose five pounds, or increase your energy or eventually take part in a race. Even if you're simply seeking variety in your exercise regimen, record your why.
Get gear – Running for beginners (or anyone, really) doesn't require much, other than a good pair of running shoes. It's worth it to replace your tired old cross trainers with real running shoes that will protect your feet and body, and help you perform your best. If you can, go to a running store or a sporting goods store for the greatest selection and brands, along with guidance about what shoe is best for you.
Beyond shoes, women should have a supportive sports bra. And everyone needs tanks, tees, shorts, capris, tights or whatever is most comfortable to run in, depending on the weather.
Accessorize – This is totally optional and according to your personal preferences. You may want to listen to music on your runs via your mobile device and earbuds, which may require a case or strap to keep it stable as you are moving. Create some motivating playlists or download some recorded books to keep you entertained along the way.
Many runners like to use smart watches, fitness trackers and/or heart rate monitors to keep track of their progress. Some incorporate running apps as well for data tracking, route suggestions, helpful tips and more.
We're definitely not trying to make this complicated, but other accessories you may opt for when running include sunglasses, a hat, lip balm, sunscreen, and a water bottle you can tote. Figure out what works best for you as you get into a routine.
Plan ahead – No one simply finds free time to run. You have to schedule it, and ideally you should do it at the same time for each session. Determine how often you'd like to run, what days look best for you each week (take it one week at a time if necessary), and when you will run. Schedule these times in your calendar, and prioritize them. To create a habit, you have to continually repeat the same activity, so set yourself up for success from the start.
Get Moving
One of the most important elements when it comes to running for beginners is a training plan, which keeps you focused, goal-oriented and progressing. While there's nothing wrong with simply jogging around the park a few times, a structured plan helps ensure adherence, motivation and progression.
There's lots of plans geared toward running for beginners, so check online and choose one that works with your fitness level, workout frequency and ultimate goals. If you want to run a 5K in a few months, for instance, find a plan that gets you there. Plans typically incorporate walking and running intervals as you get started, rest days and cross training. If you're not looking to participate in a race soon, you don't have to run every day. In fact, beginners should take a day or two off between runs.
In addition, consider:
Find your pace – Many beginners go out too fast, only to find themselves out of gas and discouraged before the first mile. Run more slowly and focus first on a sustainable pace to build endurance. Don't worry about speed, but aim to run for increasingly longer periods of time between walk breaks as you get started. Work on speed later, after you've been running consistently for a few months.
Vary surfaces – This isn't a mandate, but adds some variety to runs. You'll notice a difference between running on pavement, grass, a trail, a track, sand or a treadmill. Different surfaces provide various levels of shock absorption and can feel better (or worse) on your body based on impact. For a big change and a lot less pounding, you can try deep water running. And adding hills creates new challenges once you've progressed beyond being a beginner.
Enlist support – Certainly, you can run solo all the time. But if you find your motivation flagging, a workout buddy waiting for you at 6 a.m., or an after-work running group can spike your good intentions and help you make more progress, with a little social interaction as a bonus.
Prioritize recovery – To help keep yourself feeling good, injury-free and on the move, it's important to stretch after each running session. Even just a few minutes can reduce or eliminate soreness and stiffness, particularly for beginners. But even when you're no longer considered a beginning runner, always stretch after workouts, or try a foam roller for self-myofascial release.
If you start to add more mileage or feel some aches and pains, try massage, chiropractic, acupuncture, hydrotherapy and other recovery methods for the best self-care. Don't ignore lingering pain and try to work through it, or you risk greater injury. See a doctor if necessary, or you may be sidelined from your new running habit.
Stick with it – Even if you skip a day or a week, don't abandon running entirely if you like it. Just like any exercise, some days are harder than others, but if you stay disciplined, you continue to progress and don't have to start over altogether. You don't ever have to run fast or far or compete in races to be a runner. All you have to do is run. Go for it!