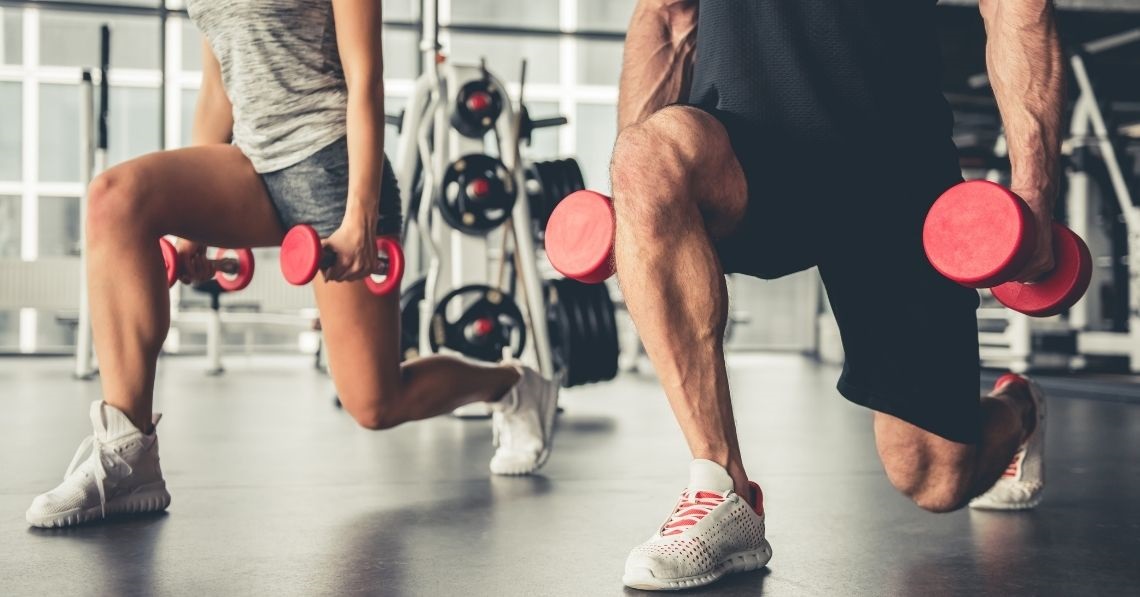 As COVID-19 shutdowns have lifted and gyms have reopened, some exercisers are eager to get back to their in-club routine, with all the workout variety and socialization opportunities. Others may not be ready to return yet for various reasons.
Whichever group you may belong to, your decision is personal and entirelyd your own choice. Our experience indicates that those who have come back to their gyms have a new appreciation to be there. For people who are thinking about returning to the gym, let's look at some key considerations.
Returning to the Gym
Data about safety – In many regions, gyms have been mistakenly categorized with bars, restaurants and casinos when it comes to being a hotspot for coronavirus transmission. While no environment is entirely risk-free, this has not been proven to be true.
A recent study shows that there is no evidence that COVID-19 is spreading in gyms. The International Health, Racquet & Sportsclub Association and MXM, a company specializing in member tracking in the fitness industry, analyzed 49.4 million health club visits across 2,873 gyms and boutique studios in the United States over three months. Results showed that only 0.0023 percent of these members tested positive for COVID-19, with zero evidence that these cases originated in the health clubs themselves.
In the United Kingdom, a study of 1300 gyms showed a 0.020 COVID-19 case rate per 10,000 club visits. Other studies from Oslo, Norway, and New South Wales, Australia, have indicated similar findings.
Mitigation efforts – Most gyms have undertaken comprehensive efforts to help ensure safety for their employees and members. Among them:
Social distancing – Spacing out equipment and using floor markers to facilitate distance among exercisers
Capacity limits – Some clubs require appointments to prevent overcrowding; some also mandate reservations for group ex classes to ensure social distancing
Mask policy – Many facilities require or recommend masks when walking through the fitness center or using the locker rooms; others require that masks be worn during workouts as well
Ventilation – Gyms have upgraded their HVAC systems to filter or disinfect air contaminants, as well as have increased air exchanges to limit recirculation of air and provide greater outside air
Temperature checks/Symptom screens – These are used to monitor all who enter the facility
Sanitizing – Health clubs and studios have significantly upped their game here, from adding hand sanitizer stations throughout the facility to extensive disinfecting protocols. Many modern studios are also adopting following the trend of adopting keyless entry for businesses, which involves replacing physical keys with mobile credentials for convenience and eliminating common touchpoints. 
Gyms have purchased cleaning equipment such as UV sanitizing lights and systems, electrostatic devices, foggers and atomizing sprayers. Disinfectant spray that meets EPA standards against coronavirus and wipes should be widely available, and at most facilities, staff or members are cleaning equipment before and after use, while crews are frequently wiping down high-touch surfaces.
Regardless of what your gym is doing, you should be vigilant about always cleaning any equipment you use, and may choose to bring your own mat or towel to limit exposure to shared items.
Health benefits – Keep in mind that exercise is one of the best ways to improve your physical health and boost your immune system, which is an important source of risk mitigation against COVID-19. Furthermore, exercise also has positive effects on mental health, helping to manage stress and reduce anxiety and depression – conditions that are on the rise due to the pandemic.
While it's true that returning to the gym isn't the only way to perform workouts , this environment also offers community and socialization opportunities, which help combat the isolation caused by COVID-19.
The bottom line is that it is better to exercise somewhere to improve your health rather than isolate at home and be sedentary while you await a vaccine.