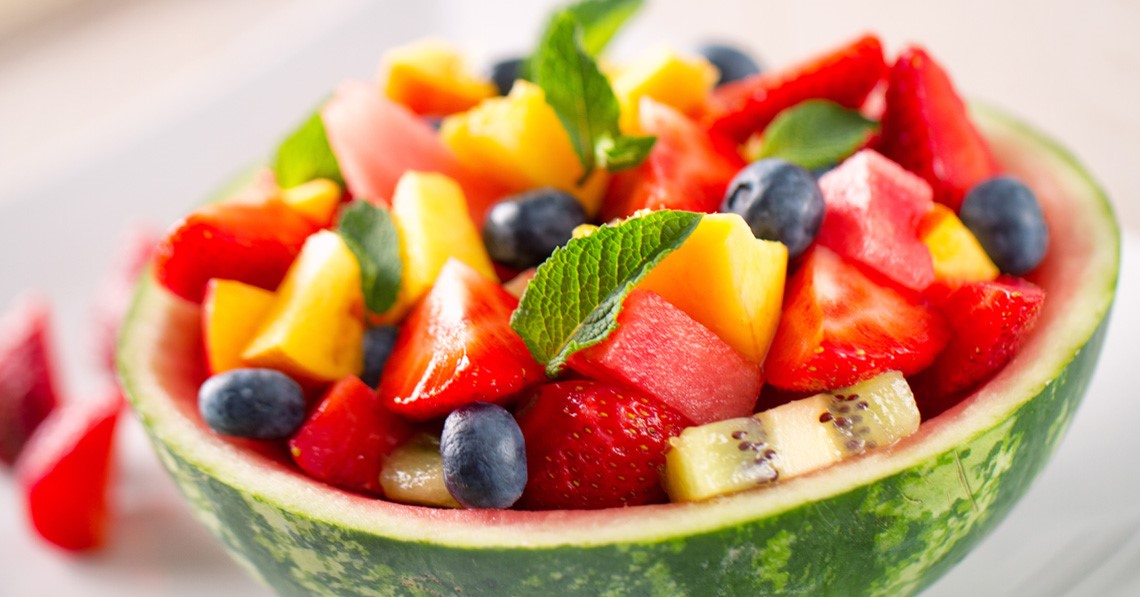 Pandemic-era dining means many of us are eating outside more often. An easy and fun way to enjoy a meal outdoors while socially distancing this summer is to head to your favorite park with a stocked picnic basket and a blanket.
Bypass boredom with traditional picnic staples and try some of these options instead. We selected nutritious picnic foods that are easy to make, travel well and should have broad appeal. Enjoy sunshine and fresh air while sampling these tasty and healthy recipes!
Nutritious Picnic Foods
4 large tortillas
2/3 cup whipped cream cheese
1 tablespoon dry ranch powder
1/2 cup thinly sliced red bell pepper strips
1/2 cup thinly sliced carrot strips
1/2 cup thinly sliced yellow bell pepper strips
1/2 cup baby spinach leaves
1/2 cup shredded purple cabbage
1 cup cooked shredded chicken
Mix together cream cheese and ranch powder until thoroughly combined. Spread cream cheese mixture evenly over 4 tortillas.
Leaving 1-inch border on all sides, lay out 2 tablespoons of each vegetable in rows across tortillas; top with shredded chicken.
Roll up each tortilla tightly; if ends don't stay shut, add a bit more cream cheese to seal. Cut crosswise into pinwheels and serve.
Kosher salt
1 lb. gemelli pasta
4 slices turkey bacon
Light ranch dressing
3 hard-boiled eggs, chopped
1 c. cherry tomatoes, halved
1 avocado, chopped
1/4 c. crumbled blue cheese
Freshly ground black pepper
In large pot of salted boiling water, cook gemelli according to package directions until al dente. Drain and transfer to large serving bowl.
Cook bacon until crispy. Drain and chop, then set aside.
To serving bowl, add ranch dressing and toss with pasta until evenly coated. Add bacon, egg, tomatoes, avocado, and blue cheese. Season with salt and pepper and toss to incorporate.
Drizzle with more ranch dressing and serve.
3 cups watermelon, chopped
3 kiwis, chopped
2 cups grapes, halved
2 cups strawberries, chopped
1 cup blueberries
1 cup raspberries
1 cup mango, pitted and diced
2 oranges, sectioned
Dressing (Optional)
½ lime, juiced
1 tbs honey
Place all fruit salad ingredients in a large bowl. If using dressing, mix honey and lime and pour over fruit salad.
Gently toss to combine.
1 large ripe avocado
3/4 c. freshly grated Parmesan
1 tsp. lemon juice
1/2 tsp. garlic powder
1/2 tsp. Italian seasoning
Kosher salt
Freshly ground black pepper
Preheat oven to 325° and line two baking sheets with parchment paper. In medium bowl, mash avocado with a fork until smooth. Stir in Parmesan, lemon juice, garlic powder, and Italian seasoning. Season with salt and pepper.
Place heaping teaspoon-size scoops of mixture on baking sheet, leaving about 3" apart between each scoop. Flatten each scoop to 3″ wide across with the back of a spoon or measuring cup. Bake until crisp and golden, about 30 minutes, then let cool completely. Serve at room temperature.
2 sticks (1 cup) salted butter, cut into pieces, plus more for greasing pan
1 1/2 cups all-purpose flour
1 1/2 cup oats
1 cup packed brown sugar
1 teaspoon baking powder
1/2 teaspoon salt
One 10 to 12-ounce jar strawberry preserves
Preheat oven to 350 degrees F. Butter 9-by-13-inch rectangular pan.
Mix together butter, flour, oats, brown sugar, baking powder and salt. Press half oat mixture into prepared pan. Spread with strawberry preserves. Sprinkle other half of oat mixture over top and pat lightly. Bake until light brown, 30 to 40 minutes. Let cool completely, and then cut into squares.