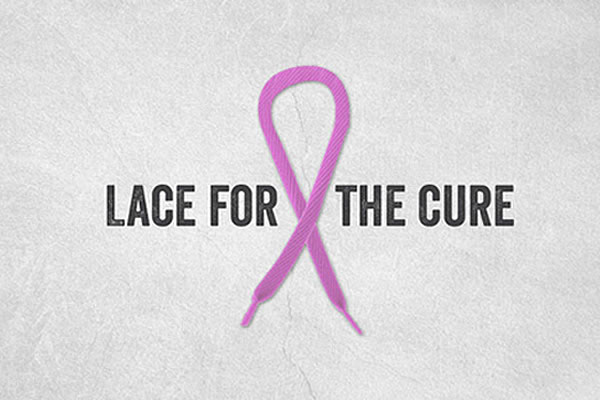 For over 25 years, New Balance Athletic Shoes has partnered with Susan G. Komen in the fight against breast cancer. And New Balance takes their support above and beyond the average company.
For New Balance, supporting breast cancer research isn't limited to monetary donations; they have established an entire online community to support breast cancer survivors, breast can research and the Susan G. Komen Race for the Cure. The greatest aspect of their breast cancer support initiatives is their #LaceUp365 campaign.
With their #LaceUp365 campaign, they wanted to answer the question "What if, together, we could show [breast cancer survivors] support every day?" Through #LaceUp365 they are dedicating every day of the year to a breast cancer survivor. New Balance users are then encouraged to show support by walking, running, swimming or biking on behalf of featured survivors and tweeting support with hash tag #LaceUp365.
In addition to the #LaceUp365 campaign, New Balance donates a minimum of $500,000 to Susan G. Komen each year through their Lace Up for the Cure® merchandise. From shoes and sandals to apparel and running accessories, all your favorite New Balance products are available for purchase in their Lace Up for the Cure® collect. But, when you buy from the Lace Up for the Cure® collection, 5% of your purchase goes to breast cancer research. It's a win-win!