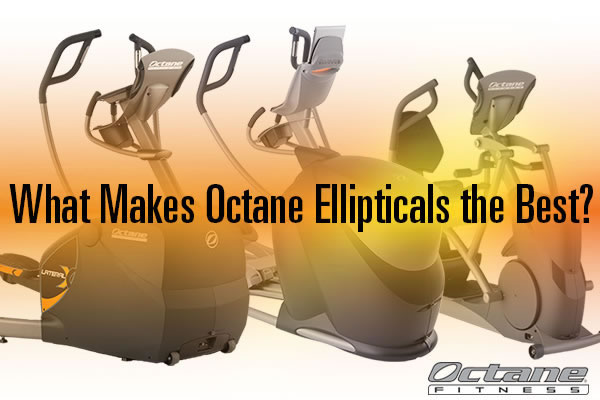 While many fitness equipment manufacturers claim to be superior, most don't have much to back this up. That's not the case with Octane Fitness, which is widely recognized as having the best elliptical machines in the world.
What makes the Octane brand of products the best elliptical machines?
Focused expertise: Octane Fitness is the only company in the world to focus exclusively on ellipticals and zero-impact cardiovascular equipment. It was founded with a mission not to be all things to all customers, but instead to deliver the absolute best fitness equipment globally.
Endless innovation: With 100% of resources and brain power dedicated to ellipticals and zero impact cardio, it's no surprise that Octane has engineered multiple breakthroughs that not only improve their machines, but also that set the standard for the industry. Just consider MultiGrip and Converging Path handlebars, SmartStride, X-Mode, CROSS CiRCUIT, SmartLight, SmartLink, and so much more – only available exclusively from Octane Fitness.
Valuable variety: Only Octane Fitness gives you a choice among standing ellipticals, recumbent ellipticals (a category that the company invented with the innovative xRide) and lateral ellipticals, an incredibly popular way to take workouts in a new direction. With this variety, you can benefit from multiple ways to cross train. And they're not done yet.
Ongoing awards: Since 2003, Octane products have earned more than 70 Best Buy awards for their quality, performance and measurable superiority. No one else comes close.
Fueled team: The Octane team is made up of passionate perfectionists, visionary engineers, competitive winners and driven individuals that regularly go the extra mile and embrace optimism and opportunity. Plus, they answer the phone – so you get a real live person!
When it comes to the best elliptical machines, Octane Fitness is clearly the dominant winner.