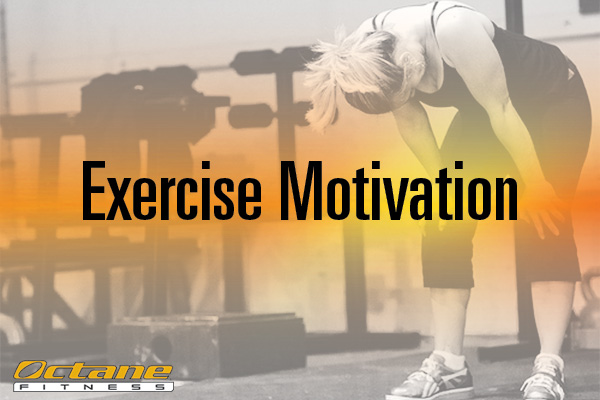 Many people who begin an exercise program know the value of maintaining motivation in order to be successful over the long-haul. It's important that you understand what motivates you to work out, and incorporate that into your routine so that you will continue to adhere to it.
Motivation can come in many ways, and what works for one person doesn't necessarily have the same impact on someone else. Here are some common motivators for exercise.
Motivation Tips
Set goals – These can be simple and should be realistic, but establishing goals in writing and working towards them can keep you on track. It could be losing 10 pounds, learning how to swim or exercising regularly three times each week, but remind yourself of it often.
Join a group – There is power in a group, whether it is a Zumba class, a running club or a golf league. When you know others will be working out alongside you, you are more likely to show up.
Find a partner – If a group is too much, an exercise partner may be a better fit. Having your friend waiting on the walking path should compel you to get going.
Work with a trainer – Some people need an appointment, financial commitment and a leader telling them exactly what to do; if so, a personal trainer is the solution.
Try fitness trackers – For the technically inclined, wearables and fitness trackers can provide motivation in the form of numbers – steps taken, calories burned, average heart rate, etc. Combining goals and wearables is a great way to keep plugging along.
Get competitive – There are plenty of races, duathons, triathlons and more that can drive you to be consistent in and push yourself in training so that you can finish a race. Those with charity tie-ins can provide an extra incentive.
Incorporate variety – Although some people like doing the same thing everyday, mixing up workouts can add interest and stimulate your body and mind. Try something new periodically to keep things fresh; if you don't like it, just return to your routine until you're ready for something different.
Focus on the positive – Rather than thinking of how hot and sweaty you'll be exercising, dwell on being grateful for all your body can do; how exercise gives you energy and keeps you fit; and the smart investment you are making in your health.
Reward yourself – If you're achieving your goals or adhering to your regimen, a little reward can go a long way – whether it's a new workout outfit, tickets to a sporting event, new music or a massage.
Taking time to exercise is a conscious decision that needs to be made daily. Your motivation will come and go, and some days finding the drive to workout will be harder than others. But, hopefully, with these tips, you can Stay Fueled and achieve your fitness goals.