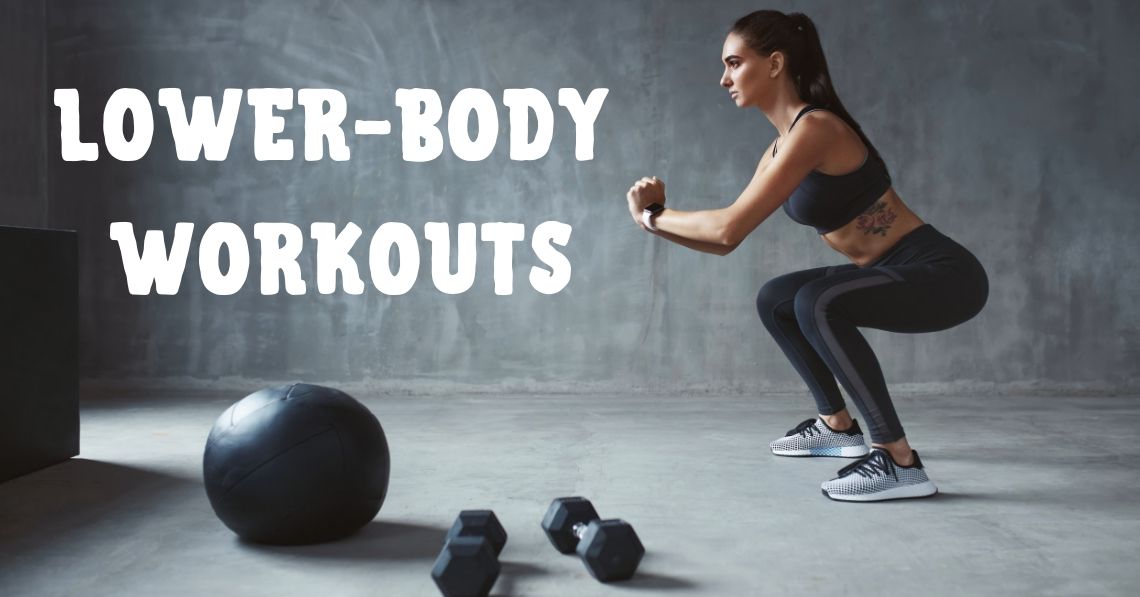 Virtually all cardio options, except the upper-body ergometer, work the legs. But cardio alone isn't enough to build the best lower body. To sculpt and strengthen your legs, you need to do both cardio and strength training, regularly taking on lower-body workouts that provide challenge to help keep you looking and feeling your best.
Major Lower-Body Muscles
While the main emphasis here is your legs, your lower body also includes the hips and glutes. Exercises should hit these muscle groups:
Gluteals – gluteus maximus, minimus and medius
Hip flexors – iliacus, psoas major and minor
Hip abductors (outer thighs) – gluteus medius and tensor fascia latae
Hip adductors (inner thighs) – adductor magnus, longus and brevis; gracilis, pectineus
Quadriceps (front of thigh) – rectus femoris, vastus lateralis, medialis and intermedius
Hamstrings (back of thigh) – biceps femoris, semitendinosus, semimembranosus
Calves – gastrocnemius, soleus
Shins – anterior tibialis
Although that may seem like a lot, the good news is that many exercises engage more than one muscle group, which increases efficiency.
As mentioned in our recent blog on upper-body workouts, it's best to exercise 3-6 times per week, incorporating cardio, strength and flexibility exercises. For strength training with weight machines, barbells, dumbbells, kettlebells or resistance bands, a general guideline is to do 2-3 sets of 10-15 reps, using a load that makes it tough to complete the final few reps. Don't be afraid to challenge yourself with heavier weights, particularly because your lower half has some of the strongest muscles in the body. As a specific level becomes easy, increase the resistance slightly over time to continue to progress.
Lower-Body Workouts
There are lots of lower-body workouts, but here are some of the most effective. For guidance on proper execution and form, consult with a fitness professional at the gym or check online images and videos:
Squat: This is one of the best lower-body exercises, targeting the glutes, quads and hamstrings. Using a barbell, dumbbells, kettlebells or just body weight, try traditional squats, single-leg squats, pistol squats, goblet squats, sumo squats, plie squats and more.
Lunge: Another big favorite exercise that hits the quads, hamstrings, glutes and calves. Do forward or rear lunges, stationary lunges, side lunges, curtsy lunges, elevated split lunges and more.
Deadlift: With a barbell or dumbbells, this exercise challenges your hamstrings and lower back.
Leg press: If you have access to a leg press machine at the gym, use it to hit the quads and hamstrings.
Calf raise – These two smaller muscles sometimes get overlooked, but strong calves help you move well and look great.
Abduction – Using an outer thigh machine or cable machine, resistance band or barbell, directly target these lateral muscles with leg lifts to help shape the legs.
Adduction – For the inner thighs, the same guidance applies as for the outer thighs. You want to keep these opposite muscle groups balanced.
Bridge/Hip thrust – This is a very popular exercise now. Adding a barbell on your pelvis, or trying a single-leg version, increases the challenge for your glutes.
Hamstring curl – Take advantage of the machine at the gym if possible, or simply use the weight of your leg in a kneeling, plank or standing position.
Glute extension – With a cable machine or just your body weight, focus on keeping the leg straight and lifting by firing the glutes.
Step-up – Hold a barbell or dumbbells to make this harder, and lift and lower your body weight to hit the quads.
Wall sit – A timeless classic, here's one that you will love to hate. See how long you can hold this position before your quads are on fire!