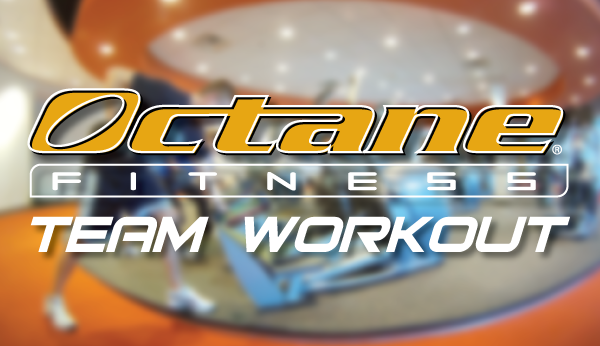 Grab a stability ball and workout like a member of the Octane Fitness team with this week's CROSS CiRCUIT interval workout of the week. Fuel Your Life!
A motivational note from Octane Fitness team member and certified group fitness leader:
The word of the day is Failure. Have you experienced it? We all have. When it comes to our fitness goals, I'm sure we all have felt some type of failure or roadblock. That's normal. Knowing this, it's time to see failure in a different light. Failure can either destroy you or it can make you so freakin' mad that you work even harder to become the winner that you know you are. Repeat after me, "work harder, become a winner." Now that's more like it.
With that in mind, why not do a CROSS CiRCUIT interval workout. You get out what you put into it, so working hard will be your excuse to eliminate any previous failure tendencies. Because the only bad workout is the one that didn't happen!
-Kelly
Octane Fitness Team Interval Workout – 12/8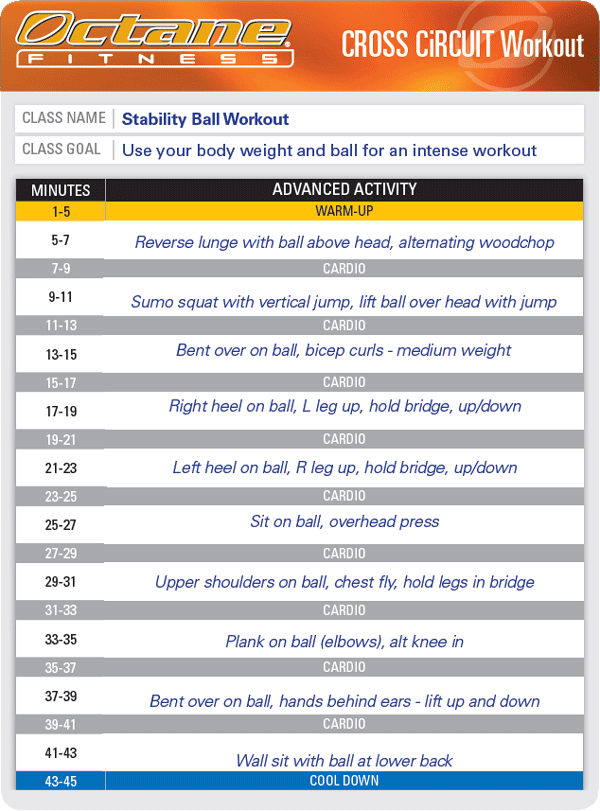 Download a PDF of our interval workout.