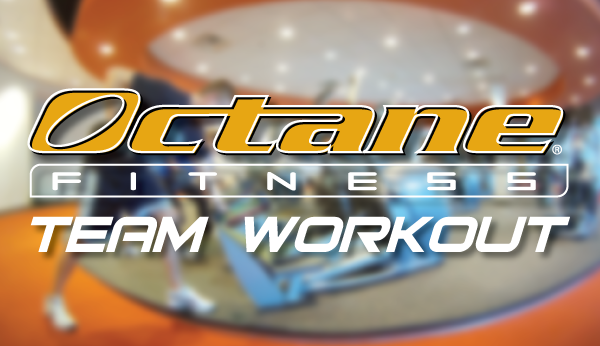 It's a new year and a fresh slate. This is your time to shine and be the best you that you can be. Fuel the start of your year with a CROSS CiRCUIT interval workout.
A motivational note from Octane Fitness team member and certified group fitness leader:
Welcome to 2015! It's your year. It's time to kick it up a notch. To be more than you are and all that you can be. Our marketing team posted this New Year's Eve and I think it perfectly sums up how we should all be approaching 2015.
Now, don't be afraid of working a little harder to accomplish all that you know that you can accomplish. It's a new year, so be willing to push yourself just a little more; willing to sweat a little more; and not afraid to step out of your comfort zone. Yes, this is your year. So as you go about finding new ways to step it up, consider throwing in a CROSS CiRCUIT interval workout or two. 2015 is your new slate, time to create the new you!
It's your time to shine.
-Kelly
Octane Fitness Team Interval Workout – 1/5



Download a copy of our interval workout.