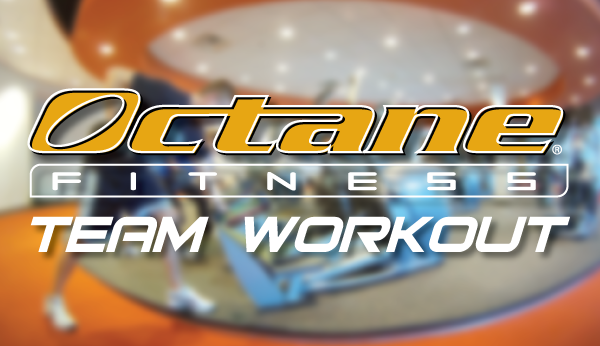 Break out of an exercise rut, or FINALLY get back on track after the holidays, with this week's Shoulder & Arms CROSS CiRCUIT interval workout.
A motivational note from Octane Fitness team member and certified group fitness leader:
Do you exercise now and find yourself not noticing a difference? If you have goals to lose weight and get into better shape, the same exercise routines day in and day out will start to backfire and have a negative effect on your goals; not to mention you start feeling bored. You see, when you first start a new program, you tend to score quick fitness gains, which is great. However, after a couple of months you might find yourself spinning your wheels. Working out puts stress on the body, and in time your body learns to adapt so you don't necessarily make progress.
Busting out of this plateau doesn't mean a major overhaul, so don't panic. Small tweaks, such as changing the number of sets or upping your pace can accelerate your progress. Or better yet, do an activity that you normally don't do. Participate an indoor spin class, drop in at the local yoga studio or how about participate in a CROSS CiRCUIT interval workout? Shock your body by doing something different.
No regrets, only results!
-Kelly
Octane Fitness Team Interval Workout – 1/12



Download a copy of our interval workout.