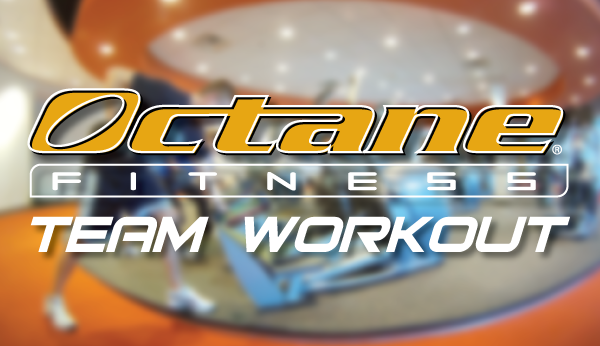 This time of year, Seasonal Affective Disorder (SAD) effects many people. Help fight the onset of SAD with this week's interval training workout. Turn that frown upside down.
A motivational note from Octane Fitness team member and certified group fitness leader:
It's that time of year. Are you feeling it? No sun, gloomy sky. It's easy to feel down and un-energetic on dark and sunless winter days. You try hard, but it seems that the things that normally make you feel better aren't helping. If you find yourself feeling unhappy for days at a time or losing interest in the activities you once took pleasure in, you may be one of the millions of Americans who suffer from Seasonal Affective Disorder (SAD).
Seasonal Affective Disorder is a specific type of depression that occurs at the same time every year. Most people experience SAD during the fall and winter, though occasionally some suffer SAD episodes during the spring and summer. Symptoms may start out mild and worsen as the season progresses. SAD can be debilitating, and can have a destructive effect on sufferers' lives. SAD develops primarily due to the lack of exposure to regular amounts of sunlight. This time of year, yes it's almost unavoidable. So you need to find alternate ways of getting your "sunshine" back. Many people take supplements of Vitamin D. Some utilize natural sunlight lamp in their homes. Basically you need to do what it takes to add that happiness back into your life.
But I find it's often just as easy to pick yourself up with a little physical exercise; like a CROSS CiRCUIT interval workout. It's time to turn that frown into a smile as you sweat and work away the blues!  Be GLAD to say goodbye to your SAD!
-Kelly
Octane Fitness Team Interval Workout – 12/15


Download a PDF of our interval workout.