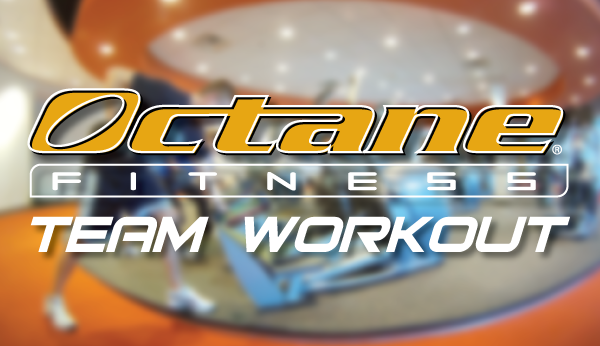 Mix in lower-body interval training exercises with this week's Core & Strength & Legs! team CROSS CiRCUIT workout.
A motivational note from Octane Fitness team member and certified group fitness leader:
Here is what I am realizing more and more each day, that people try to lose weight or get in shape in record speed. Realistically, if you are overweight, or out of shape, it took you awhile to get there, it did not happen overnight. So if you are trying to speed up your weight loss or interval training to reach your goal weight in record time, you will only find yourself disappointed (and exhausted!). So stop.
Instead, think of fitness as a journey composed of many small steps, and of course a few inevitable setbacks. Once you realize that, you will be much more likely to reach your goals. Don't lose faith, and please don't give up. Just take one day at a time. Welcome this journey with open arms. As you venture through your personal journey, think of ways to boost your workouts, and try to have some fun. That's where our interval training CROSS CiRCUIT workouts come into play.
Now, let's embark upon this journey together.
-Kelly
Octane Fitness Team Workout – 9/29
Download a PDF of our interval training workout.