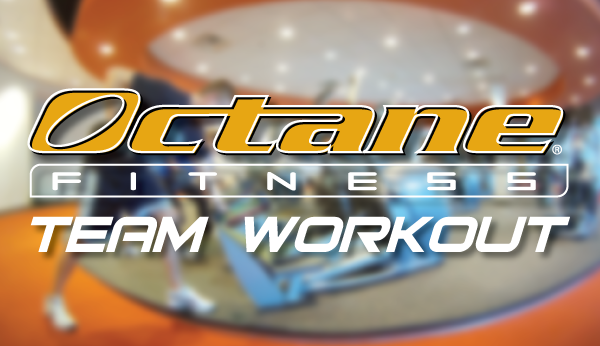 After a long weekend, are you lacking the motivation to get back to your interval training workouts? Let this week's Core and Strength workout get you back on track!
A motivational note from Octane Fitness team member and certified group fitness leader:
What is holding you back from committing to a healthier lifestyle? Whatever you might answer, I think that it usually boils down to fear in some form. Don't be afraid, fear is just an unnecessary obstacle on your path. It drains your ambition, denies you power, and strangles your ability to overcome the challenges that you will face in your life. When you let fear control you, you are destined to fail. However, if you control your fear, and channel that energy in productive ways, you win.
So stop being afraid. You are stronger than you realize. Take the fear and subside it with positivity. Say that you "can" not that you "can't". Push yourself to work towards your personal fitness goals, stay positive and find different motivational outlets to keep you energized. Let your interval training workouts be one of these outlets! Make it your goal to push yourself out of your comfort zone and back into a healthier mentality.
No more fear!
-Kelly
Octane Fitness Team Workout – 9/2
Download a PDF of our interval training workout.