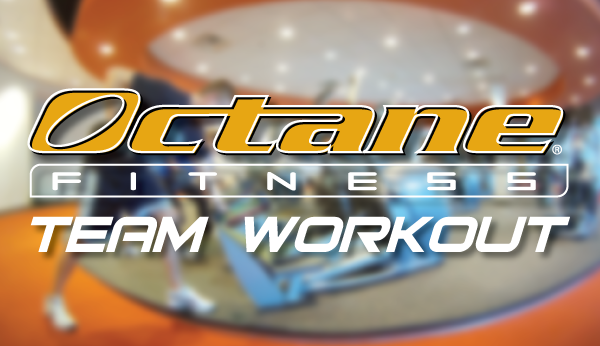 With the increased popularity of interval training, now more than ever, Strong is the new Skinny. Use this week's Total Body CROSS CiRCUIT workout to get toned from head to toe.
A motivational note from Octane Fitness team member and certified group fitness leader:
Today with the popularity of Cross Fit and HIIT style interval training, it's not about being skinny anymore. It's about being stronger. I've said it before and I'll say it again, Strong is the new Skinny. So stop thinking about getting skinny. It's time to work on getting stronger. By eating well and exercising the weight will take care of itself. I know it better than anyone that often we are focused on what the number reads on the scale, versus just concentrating on making a healthy lifestyle change. If you do the right things …The weight loss is just a benefit. So as you prepare for your week of interval training workouts, keep in mind that as you get stronger, the scale might go up a little, but that's OK because muscle weighs more than fat. Change how you look at things and yes, the weight will take care of itself.
-Kelly
Octane Fitness Team Workout – 8/04
Download a PDF of our interval training workout.