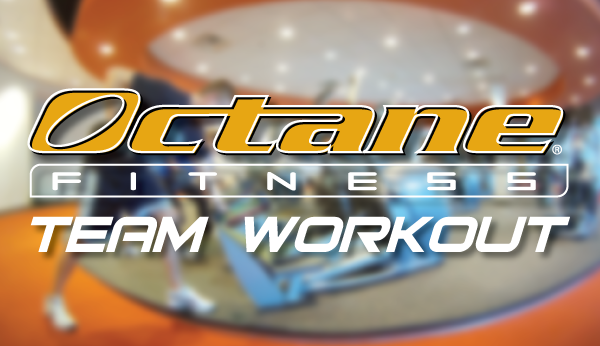 Feeling the stress this week? Sweat away the anxiety and tension with an interval training workout. This week's Full Body team CROSS CiRCUIT workout with having you feeling better from head to toe.
A motivational note from Octane Fitness team member and certified group fitness leader:
Are you feeling a little stressed? Stress and the workday go together like peanut butter and jelly. You rarely think of one without the other. Of course, the peak of that stress can vary — sometimes you wake up feeling calm and not two hours later you are pulling your hair out. Or you wake up in a wary state, sure that this day will burn you, and then — nothing. The effects of stress tends to vary by individuals, but we all feel it, and we all have to endure it, and somehow find a way to surpass it. It's not easy.
However, it's also not survival of the fittest; it's about finding an outlet for that stress. Once you find it, you will find dealing with stress day by day easier and every little measure you take to smooth the spikes in your day can help build your resilience to stress. At Octane, we have the best outlet available – interval training. You too can sweat the stress away with a CROSS CiRCUIT interval training workout or two this week to relieve some of that tension. Pour a little exercise into your body, cleanse in your sweat, finish feeling better. You will definitely find the release that you need.
-Kelly
Octane Fitness Team Workout – 8/25
Download a PDF of our interval training workout.