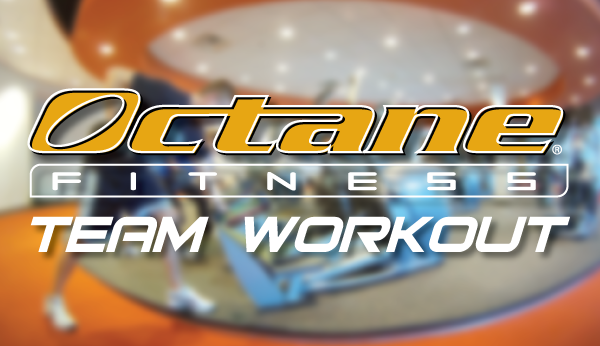 Sometimes we take for granted how lucky we are to be able to exercise and let life get in the way. Don't let your body go to waste! Get moving with this week's team Upper Body Strength interval training CROSS CiRCUIT workout.
A motivational note from Octane Fitness team member and certified group fitness leader:
Repeat after me: "I workout, because I can. When I get tired, or I am short on time, or I want to quit…I think about how lucky I am to be healthy enough to workout daily." So, be grateful for your health and your ability to become stronger. Don't ever take it for granted. Take advantage of all the opportunities you have to do interval training and don't let the little things get in your way. You will be glad you made the time and your body will thank you.
-Kelly
Octane Fitness Team Workout – 8/18
Download a PDF of our interval training workout.