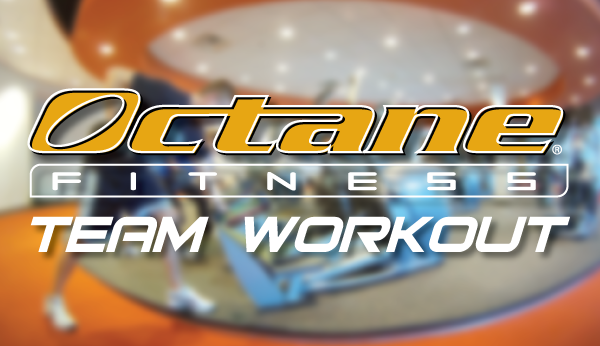 Whether you think you can or think you can't, you're right. So stay positive, know you can do it and tackle this week's Full Body CROSS CiRCUIT interval training team workout.
A motivational note from Octane Fitness team member and certified group fitness leader:
Think about the last time you accomplished something that was difficult. Do you remember if you were in a positive frame of mine? Those who believe they can do something are probably right – and so are those who believe they can't. Natural talent and abilities are wonderful things, but sometimes a person needs more to accomplish their goals. What they need is the right frame of mind. When your mind says "Yes, I can," it sends this message throughout the entire body. As long as this message is being relayed through, the opportunity is still there to achieve your goal.
But keep in mind that this works in the opposite direction as well. As soon as you start to say "No, I can't" your body starts to quit. Once this negativity starts in your mind, it makes your goal difficult to accomplish. So, I say to you now. Stay positive; tell yourself "Yes, I can". Use this powerful tool throughout your health and fitness goals and you will find yourself accomplishing more than you thought possible. Say "Yes, I Can" to interval training workouts and get yourself stronger and closer to meeting some of your goals.
-Kelly
Octane Fitness Team Workout – 7/30
Download a PDF of our interval training workout.