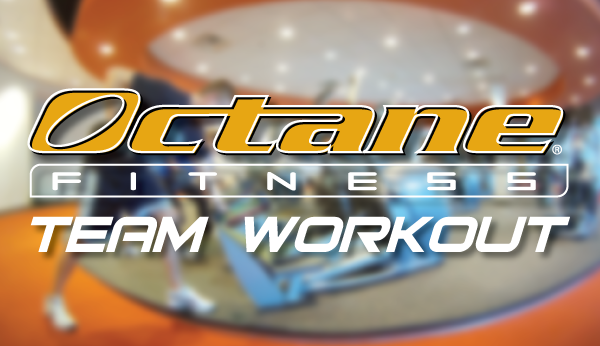 Workout like Octane Fitness team members with our weekly CROSS CiRCUIT interval training workout downloads. This week's Strength and Core exercises are sure to get your Fueled.
A motivational note from Octane Fitness team member and certified group fitness leader:
Winning feels good, am I right? It's satisfying to look over at a vanquished foe knowing that, when tested, you came out on top. Winning is a rush. But, that feeling only lasts for a short time. The victories that stick, the ones that build lasting confidence are the ones where you impress yourself instead of others. It's easy to win. It's tougher to win when it requires you to be at the top of your game and constantly improving. But that makes it so much more meaningful. In the same way, lasting motivation comes from the bars we set high for ourselves. We have a way of working hard to live up to our own standards. That's what makes us all unique; working harder and harder to reach our high expectations and knowing that it is making your stronger.
So let's set that bar high with our interval training workouts. Download this week's workout and give it your all. The rush of winning will feel great and satisfaction of knowing your continuing to make yourself stronger will last all week!
-Kelly
Octane Fitness Team Workout – 7/21
Download a PDF of our interval training workout.