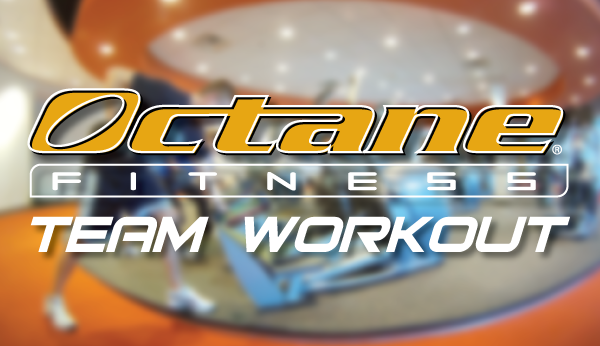 Don't let the summer slide derail you from your workouts. Stay focused on your fitness goals and keep up the interval training. Use this week's Core Strength CROSS CiRCUIT workout to stay on track!
A motivational note from Octane Fitness team member and certified group fitness leader:
It's the time of year again that people start slacking off from their workouts. Are you finding that staying motivated can be tough even under the best circumstances? So what happens to your healthy eating and exercise goals when the chips are down? Often, they get pushed aside and bad habits sneak back into the daily routine. Motivation is lacking and then you start to cut back on exercising habits. I see it too many times. So let me just remind you to look at how far you have come. You have come way too far to quit now.
If that is not motivation enough, I don't know what is. So start finding little things to get you going again. Maybe sign up for some group running event such as a Mud Run. This can be fun and motivating but also something to look forward to and then give you that extra drive to "train" for it. There are so many activities out there that can give you that extra push to get you up and out again. So take a look around and get your groove back on. In the meantime, stick with the interval training CROSS CiRCUIT workouts. Never a dull moment, and you will feel so much better!
-Kelly
Octane Fitness Team Workout – 6/9
Download a PDF of our interval training workout.