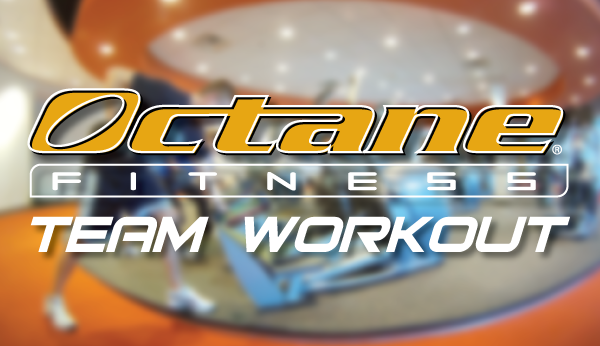 This week's team CROSS CiRCUIT workout is all about planks. The Planko Strength interval training workout puts the focus on your core while actively engaging upper and lower body by mixing in strength exercises as well.
A motivational note from Octane Fitness team member and certified group fitness leader:
You are only one workout away from a good mood. Have you heard that before? How many days have you started off sluggish? You get up; and you go through the same old routine. You find yourself so unmotivated and all the things that you do are just emotionless movements. Before you know it, you are only 2 hours into your long, 8 – 9 hour day. All you hear is blah, blah, blah as you still struggle to get your motivational drive. You make it to lunch, barely. Food helps, to an extent. But you are now at the point where your shoulders are hovered over, and you are dragging your feet. You know what you need? A good solid interval training workout!
Why didn't you think of that sooner? Exercise is energizing! It's invigorating! It's just what your doctor ordered! So get your workout in there, and sweat yourself into a better mood. You know you won't regret it one bit. You'll finish feeling good about yourself and voila your mojo is back. So let's get motivated and tackle this week's interval training CROSS CiRCUIT workout.
-Kelly
Octane Fitness Team Workout – 6/16
Download a PDF of our interval training workout.