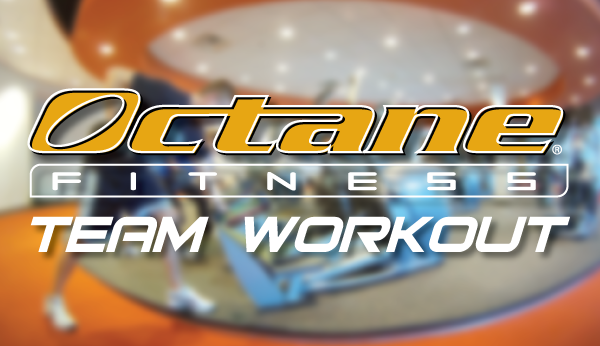 We are finally enjoying some beautiful weather here in Minnesota, so part of this week's interval training workout was done outside. If you can't take it outside, exercises can be modified to be done indoors. Download the Cardio & Strength Challenge workout now and get Fueled!
A motivational note from Octane Fitness team member and certified group fitness leader:
We all commit to a workout plan but somehow things get in the way. If you don't plan for your workouts, yes it's going to be easier to wimp out. No matter when, it's always easy to find an excuse not to workout. Yes, you can fit in some interval training before work – but your excuse – "I need my sleep and hate waking up early". Ok, so that doesn't work. You can workout at lunchtime – your excuse – "I am so hungry at noon that I wouldn't make it through a workout during lunch unless I ate first, but then I cannot workout because I will throw up during my workout". Ok, so that doesn't work for you either. How about a mid-afternoon workout to offer yourself a break in the middle of the afternoon, before you head home – your excuse? Ok, enough is enough, STOP making them!
If you put as much effort into your interval training workouts as you did your excuses, imagine how good you would look and how awesome you would feel! No more excuses. Take this workout and push your excuses aside. You will feel so much better.
-Kelly
Octane Fitness Team Workout – 5/28
Download a PDF of our interval training workout.