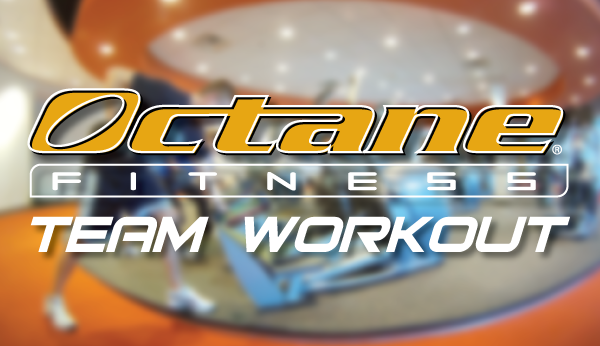 This week's interval training CROSS CiRCUIT workout will work your muscles from head-to-toe. Get your copy of the Full Body workout and Stay Fueled! 
A motivational note from Octane Fitness team member and certified group fitness leader:
I am going to make is short and sweet. Motivation. Do you have it? All the encouragement tools out there to help get your motivation flowing but none of it will matter if you don't have it. As Michael Jordan once said, "The best motivation always comes from within." I totally agree. Within. So you need to look deep inside yourself and find it. Find that motivation and use it!
Keep striving towards your health and fitness goals and don't give up. Motivation can be your driving force. Take that drive, and knock out this interval training workout. No regrets!
-Kelly
Octane Fitness Team Workout – 4/28
Download a PDF of our interval training workout.