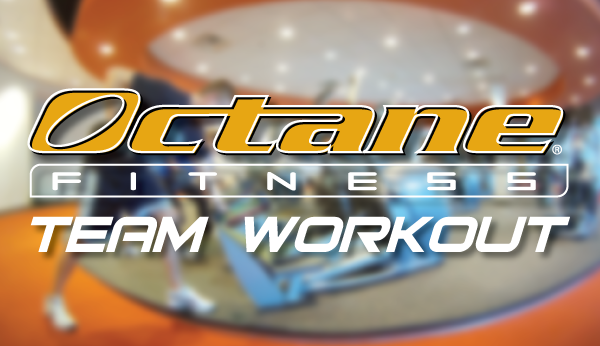 Ready or not summer is just around the corner. With that comes shorts, tank tops and the oft-dreaded swimsuit.  Not to worry. Use this week's Good Old Fashion Strength interval training workout to start getting ready for warm weather!
A motivational note from Octane Fitness team member and certified group fitness leader:
Fitness check: where are you at? Have you taken a look at the scale, or what about your favorite pair of shorts? Do they fit you nicely like they did last summer, or are they a little snug? It's this time of year that most people start looking at shedding the layers and putting on the summer clothes. It's also the time of year that some people get a little shock when some of the clothes that fit well last year are a little snug this year. Don't fret. You still have time. This week, start looking at what you are eating. Even just eliminating one bad thing out of your diet can help. But also, it's not too late to start incorporating interval training into your routine or adding extra interval training workouts (just don't over exert yourself). You still have time, so don't worry. Download this week's interval training workout and get ready for summer!
-Kelly
Octane Fitness Team Workout – 4/21
Download a PDF of our interval training workout.