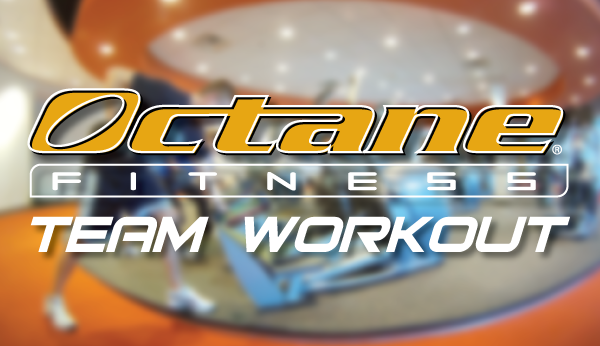 Go grab your stability ball because you're going to need it for this week's Stability Ball Core Strength interval training! Don't worry if you do not own a stability ball though, the majority of exercises can be performed without one. 
A motivational note from Octane Fitness team member and certified group fitness leader:
Ah, spring is in the air. We deserve this. What better way to celebrate the festive season by getting out there and enjoying the weather? You have been cooped up way too long this winter and you know you are just etching to get outside. So, use this time to start putting a little spring in your step and go outside for a walk. You might not always have the time or energy for extreme interval training, so a brisk walk could be just what you need. Walking can help clear your mind, and can help get you more focused. Either start your day off with a walk or finish the evening with a walk after dinner. It's time to get off the sofa, get away from the TV, and let Mother Nature be your entertainment.
However, when you need to step up your workout, that's where CROSS CiRCUIT interval training can help. So get a stability ball and Fuel your next workout!
-Kelly
Octane Fitness Team Workout – 4/14
Download a PDF of our interval training workout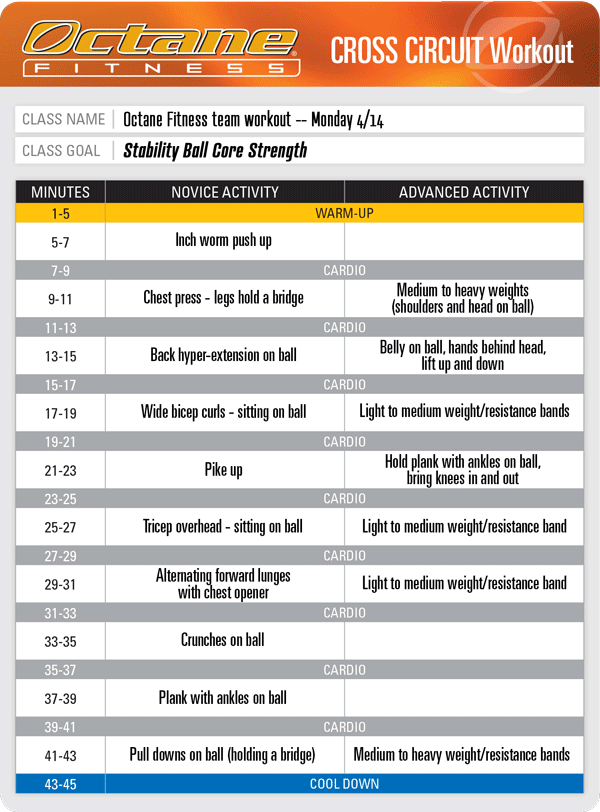 Exercise Tips
Helpful descriptions of some of the more difficult or lesser-known exercises listed above.
Inch Worm Pushups – Watch a brief video tutorial and add hop at end of each pushup