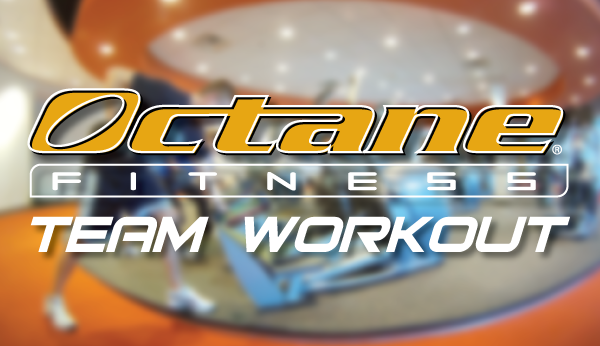 Workout like Octane Fitness team members with our weekly CROSS CiRCUIT interval training workout downloads. This week's Fast & Furious Cardio Strength exercises are sure to get your heart pumping!
A motivational note from Octane Fitness team member and certified group fitness leader:
Let's talk about Willpower. I don't think we really understand what willpower is. It's not a magical force we summon up only when we're trying to diet or kick our butts into interval training mode. Instead willpower is something we call on all day, every day, to help us get through the day and make the right "healthy" decisions. Whether we are tempted by sweets, or unmotivated to workout, any act that requires self-control requires willpower. However, willpower can be exhausting, and unfortunately we are limited in the amount of willpower that we all have.
Willpower depends on your body's energy supply, which generally peaks in the morning. The more we use it the weaker it gets. You start off fresh and full of willpower, so make a decision early, while your willpower is thriving, to commit to eating healthy and exercising that day. Find your focus first thing every day and make your healthy lifestyle one that will last. Our CROSS CiRCUIT interval training is here to help you maintain your healthy and fit lifestyle and Fuel your willpower.
-Kelly

Octane Fitness Team Workout – 03/03
Download a PDF of our CROSS CiRCUIT workout