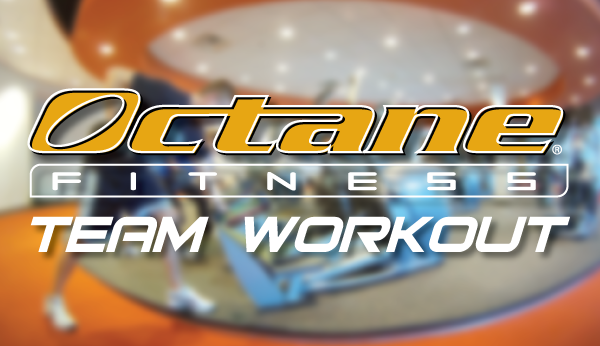 Every week Octane Fitness team members can participate in team interval training classes. This week's Lots -O- Strength CROSS CiRCUIT class will get you pumped up and Fuel your week!
A motivational note from Octane Fitness team member and certified group fitness leader:
Hard fact: Excuses are useless. Results are priceless. Knowing this, why do you continue to make excuses? Your health is very important, so stop making excuses to ignore the importance. The good news is that spring is in the air. I know the winter blues got a lot of people down, and this could be a contributing factor for some to ignore fitness and interval training for a while. But no more. Take the opportunity to enjoy the nicer weather and get outside. Go for a walk. Maybe a run? Turn your useless excuses into worthwhile results.
I would love to see you shed the layer of clothing and get back on the fitness bandwagon. So what do you have to lose? (Other than pounds and inches, right?). I'm not saying it's going to be easy. Nothing is easy. But I think that you are up for the challenge. Get yourself back in shape and you'll start feeling better! No More Excuses!
-Kelly
Octane Fitness Team Workout – 03/24
Download a PDF of our interval training workout