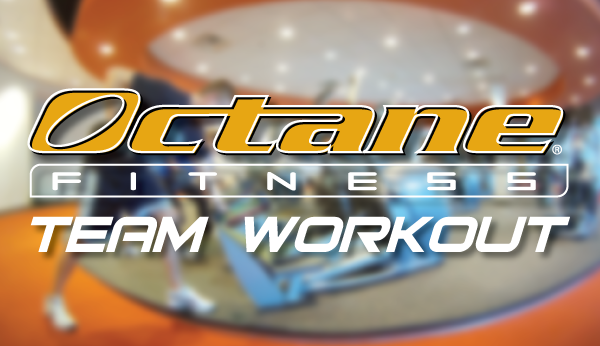 Workout like a member of the Octane Fitness team with our group CROSS CiRCUIT workouts. This week's Cardio Strength interval training
exercises will get your Fueled!
A motivational note from Octane Fitness team member and certified group fitness leader:
Do you feel like you are bombarded with all kinds of information on fitness, nutrition and interval training? As you try to find a perfect solution to achieving your fitness goals through all the news feeds, scientific journals or programs that you catch on TV, you are finding that no one actually has a solution, only a quick fix? We all get frustrated because we feel like we are constantly failing. So maybe it's time for you to look at the basics that can keep the results coming, long-term. In other words, it's the little things that you do every day, often without noticing them that will make or break you.
To get the most out of your workouts and nutrition plan, having good habits to support them are exactly what you will need to lead you towards your goal faster and make the road much easier. What habits are you doing that are hampering your goals? Start eliminating them and continue with the good habits, such as exercising and eating right. Try even adding an extra interval training workout in your schedule. Once you start adding it, it will soon become a positive habit.
Make this week count!
-Kelly
Octane Fitness Team Workout – 10/06
Download a PDF of our interval training workout.