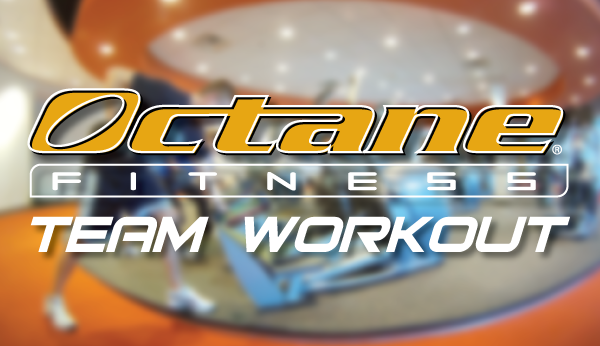 Kick your exercise into gear with this week's MMA (Mixed Martial Arts) CROSS CiRCUIT interval training workout
. Download know and knock it out!
A motivational note from Octane Fitness team member and certified group fitness leader:
Let's talk attitude. Did you know that your attitude can affect your fitness goals? You know it does…You give up every time you feel down. We've all been there; you've worked your butt off all week and ate nothing but clean, healthy food; yet you see no improvements, so you get downhearted. It's totally normal to feel this way, but it's not good if you are trying to stay on track. You've worked really hard, so why give up when you could be so close to reaching your goals? Nothing worth achieving ever came easy, and if you give up you will never see the benefits from your hard work. Each time you quit and take a time out from interval training and eating healthy, you are setting yourself back, meaning that you have to go through all of that hard work over again to get back on track.
Instead of giving up every time you feel discouraged, channel this energy towards reminding yourself how much you want to achieve the results, and how great you will feel when you do finally get there. It's time to re-wire your attitude. When the going gets tough, the tough get going. Show yourself how strong and determined you can be, and master mind over matter. Make time in your busy schedule for CROSS CiRCUIT interval training workouts. This high intensity workout will help rejuvenate your spirits and get you back on track.
Stay Fueled!
-Kelly
Octane Fitness Team Workout – 10/20
Download a PDF of our interval training workout.