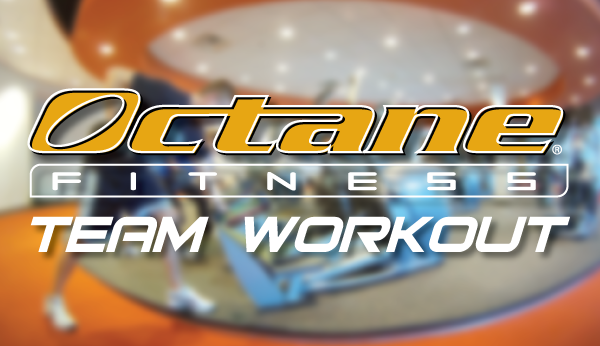 Get your heart rate up and feel the burn with our team interval training CROSS CiRCUIT workout. If this Full Body Workout doesn't do the trick, we don't know what will!
A motivational note from Octane Fitness team member and certified group fitness leader:
It's time for a reality check. How are your fitness goals coming along? Are you still committed to interval training or have you faltered? If you are still on track, good for you, but if not, what happened? Be honest with yourself; quit making up lame excuses. That's way too easy. So you got a little side-tracked, it happens. But, now it's time to get back on track with your goals and interval training; especially before the holidays kick in!
Excuses aside, it's time to get your sweat back on.
-Kelly
Octane Fitness Team Workout – 10/13
Download a PDF of our interval training workout.