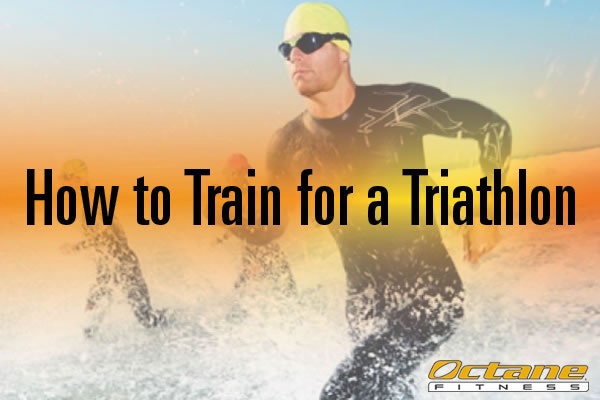 Thinking about competing in your first triathlon? If so, you need to know how to train for a triathlon properly. Even the most seasoned runners and physically fit people need to do dedicate ample training time to avoid injury and fatigue.
Training is an important aspect to competing in any race but is especially vital when completing your first triathlon. It's easy to think that a sprint triathlon— half-mile swim, 19-mile bike, and 3.1-mile run— sounds easy enough. However, according to eight-time Ironman competitor Sam Cardona, regardless of race distance you're going to need at least three months of training.
Sam's tips on how to train for a triathlon were recently featured in an article on MensFitness.com. Among his tips he recommends training at least three days a week with with six days being ideal. Training should begin with swimming, as that is typically the hardest portion of the triathlon for competitors. From there Sam provides a detailed weekly schedule to outline how to train for a triathlon. For Sam's weekly training plan, read the original post from Men's Fitness.
How to train for a triathlon tips for success:
Sign up for lessons in order to become a more efficient swimmer. The better you glide through the water, the more energy you'll save for the other two events.
Start your swim training in a pool. After about a month, you can head to open water. The first time you head out, stay in the water for about 10 to 15 minutes at a time and be sure to swim along the shore in case you become fatigued.
Practice hydrating and eating on the bike. You need to train the way you race, and that means taking in some kind of nutrition every 30 minutes. Whether it's gels, bars, or sports drinks, find what works for you and get in the habit of consuming it in motion without missing a beat.
The biggest challenge when it comes to the final leg of the race is learning to run off the bike, as your legs will likely be fatigued and wobbly. Keep your heart rate low and slowly pick up the pace. It's also good to check out the course beforehand and look at the terrain. Is it hilly or flat? Find similar surfaces to train on.