This month's dealer rep spotlight is Adam Buckholtz from G&G Fitness! See what Adam has to say about Octane home elliptical machines and his goal for 2014.
Adam was kind enough to give us a few minutes of his time to share his thoughts on Octane Fitness products, why he enjoys selling home fitness equipment and more.
What store are you based out of?
I work at G&G Fitness in Rochester, New York.

Why do you like selling Octane Fitness products?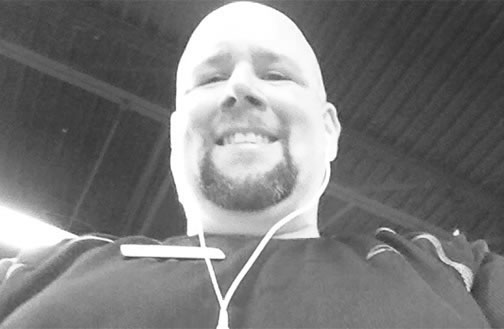 I like selling because I wanted to be able to provide customers beneficial professional fitness experience after my father passed away from heart failure. I felt it was important to supply customers with great service and products to achieve their fitness goals and achievements. I've been a certified personal trainer for 20+ years and love changing people's lives and helping to provide them a healthier lifestyle.
What's your favorite Octane Fitness product?
It's hard to pick one favorite Octane Fitness product. I love selling all Octane equipment because they provide the widest variety of home elliptical cardio products; more than any other manufacturers. Octane is committed to the end user and we share the same motives to help benefit the customers to achieve the healthiest lifestyle they can with amazing products. Octane is able to change, react and supply customers with the absolute best products and innovations to benefit all fitness levels. I have great respect for what Octane has done for the fitness industry, and cannot wait for the next 20+ years of product innovation.
Are you a member of the Octane ELITE Club?
I'm striving every day to achieve ELITE status and I think this year, with all the amazing new products, I should be able to accomplish my goal! Stay Tuned.

A huge thank you to Adam for being our featured home elliptical dealer rep this month. I'm sure we'll be seeing you at ELITE events in 2015!