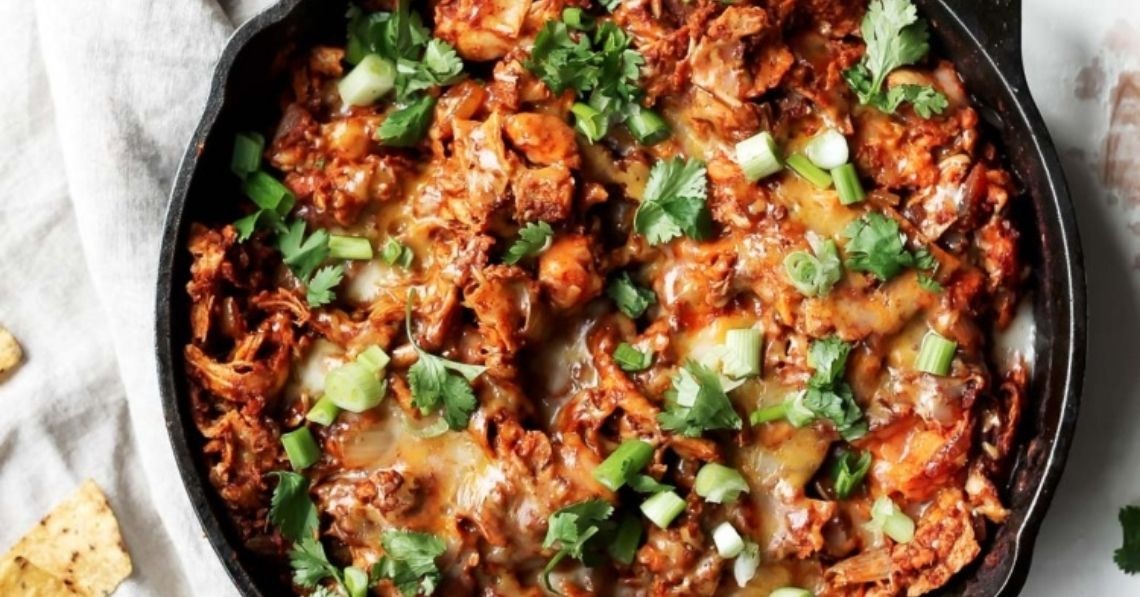 One of the best things about Thanksgiving is the leftovers. After all the time and energy spent in preparing the feast, most of us want to enjoy it more than once. Turkey sandwiches are great, but if you're looking for other creative ways to indulge in your post-holiday fixings, we've got you covered with these easy-to-make, healthy Thanksgiving leftover recipes.
Healthy Thanksgiving Leftover Recipes
6 ounces shredded leftover roast turkey breast (about 1 cup)
1 cup leftover cooked green beans
1 cup leftover mashed potatoes
¼-cup shredded reduced-fat Cheddar cheese
1 tablespoon Snipped fresh chives
Preheat oven to 375 degrees F. In two 12- to 14-oz. ramekins or individual au gratin dishes, layer turkey and green beans. Top with mashed potatoes, spreading to an even layer. Cover with foil. Bake for 30 minutes. Remove foil and sprinkle with cheese. Bake, uncovered, 5 minutes more or until cheese is melted. Sprinkle with chives, if desired.
2 ½ tablespoons whipped reduced-fat cream cheese spread
1 whole wheat flatbread or tortilla
1 cup torn romaine lettuce
3 ounces sliced cooked turkey or chicken breast meat
2 tablespoons reduced-sugar or light cranberry sauce
Spread cream cheese over one side of flatbread or tortilla. Top with romaine, turkey and cranberry sauce. Roll up flatbread to enclose filling.
2 teaspoons olive oil
1 medium white onion, diced
2 cloves garlic, minced
1 cup leftover mashed sweet potato (from 2 small or medium sweet potatoes)
2 cups shredded cooked leftover turkey or chicken breast (about 1 pound)
6 yellow corn tortillas, cut into 1-inch strips
1 cup 2% Mexican shredded cheese, divided
2 cups enchilada sauce
Cilantro, green onions and Greek yogurt/sour cream, for serving
Heat olive oil over medium-high heat in large skillet. Add onions and garlic and cook 4-5 minutes until onions become translucent and garlic is fragrant. Add turkey and spoonfuls of mashed sweet potato and stir together to combine.
Next add the corn tortilla pieces and all of the enchilada sauce; stir to combine. Reduce heat to medium-low and sprinkle in 1/2 cup of cheese. Stir again and simmer for a few minutes.
Sprinkle another 1/2 cup of cheese over the top and cover for 5 minutes to help melt the cheese. Serve with cilantro, green onions or sour cream/Greek yogurt.
2 cups shredded leftover turkey meat
2 stalks celery, sliced
½ cup celery leaves, coarsely shopped
1 crisp apple (Gala or Macintosh), cored and chopped
1 cup red seedless grapes, halved
½ cup pecans, toasted and coarsely chopped
½ cup non-fat yogurt
2 tablespoons mayonnaise
1 teaspoon honey
¼ teaspoon salt
1 small celery root, peeled and cut into matchsticks
Freshly ground black pepper
In a large bowl, gently toss turkey, celery, celery leaves, apple, grapes, and pecans until combined. In a small bowl, whisk together yogurt, mayonnaise, honey, and 1/4 teaspoon salt until combined. Put celery root in a small bowl, add 2 tablespoons of the dressing, and toss to coat completely. Add remaining dressing to the turkey mixture, season with salt and pepper, and toss gently.
Spread celery root evenly onto serving platter, top with dressed salad, and serve immediately.
½ cup light mayonnaise
3 tablespoons chopped chives
Crusty bread, sliced thin and toasted
Shredded turkey
Sliced avocado
Cooked turkey bacon
Dash olive oil
Salt and pepper
Whisk mayonnaise, chopped chives, and salt and pepper. Spread on toast rounds and top with shredded leftover roast turkey, sliced avocado and crumbled bacon. Drizzle with olive oil.