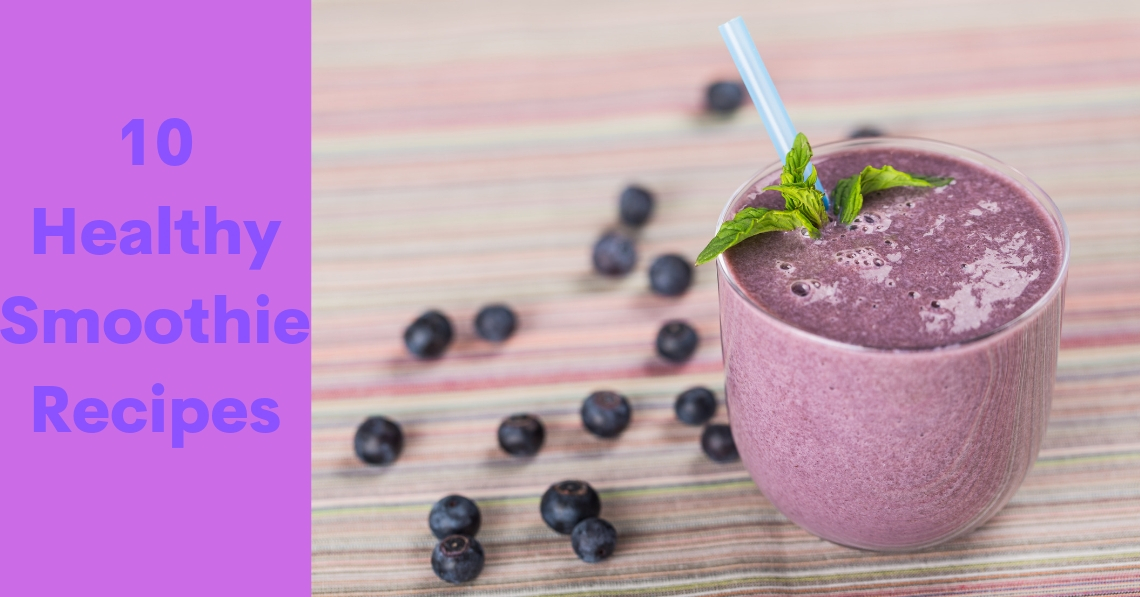 With warmer temps, busy schedules and outdoor activities, summertime can lead to eating lighter, and often on the go. While sandwiches, fruit and protein bars are good portable options, they can get boring over time. One refreshing option for a snack or a meal replacement is smoothies, which you can make ahead of time and easily tote and sip anywhere.
For the uninitiated, a smoothie is a thick, blended beverage that is normally made in a blender with fruits and/or vegetables, along with a liquid such as fruit juice, vegetable juice, milk or yogurt. Some also incorporate ice and protein or supplement powders. When made with nutritious ingredients, smoothies can be a great way to take in a lot of nutrients in a portable, easy-to-consume format – whether as a snack or for breakfast, lunch or dinner.
But note that if you buy smoothies from restaurants, you may be getting more calories sugar and fat than you'd expect from what is supposed to be a healthy option. Some can be large portions that may have more calories than you'd normally take in for a meal.
If your favorite juice bar doesn't list nutritional information, you can control what you take in by making your own healthy smoothies at home. They are simple and quick to make. First add liquid, then your base ingredients (like fruits, vegetables and protein) and lastly, ice, if you are using it. To make your smoothie thinner, add small amounts of liquid and blend at a low speed; to make it thicker, toss in more frozen fruit or ice.
10 Healthy Smoothie Recipes
Check out these 10 healthy smoothie recipes, get to the grocery store and then grab your blender and a straw! Note: the following recipes are for single servings, unless otherwise indicated. Nutrition information is included when available. Drink up!
1 c plain nonfat yogurt
1 banana
½ c orange juice
6 frozen strawberries
Combine the yogurt, banana, juice, and strawberries for 20 seconds. Scrape down the sides and blend for an additional 15 seconds. Serve.
Nutrition (per serving): 300 cal, 14 g pro, 63 g carb, 5 g fiber, 45 g sugars, 0.5 g fat, 0 g sat fat, 180 mg sodium
1¼ c light soy milk
½ c frozen loose-pack blueberries
½ frozen banana, sliced
2 tsp sugar or 2 packets artificial sweetener
1 tsp pure vanilla extract
Combine 1 cup of the milk, the blueberries, banana, sugar or sweetener, and vanilla extract. Blend for 20 to 30 seconds, or until smooth. Add up to ¼ cup more milk if a thinner smoothie is desired. Makes 2 servings.
Nutrition (per serving): 125 cals, 1.5 g fat, 0.1 g sat fat, 60 mg sodium, 25 g carbs, 11 g sugars, 2 g fiber, 3 g protein
1 medium banana (fresh or frozen)
½ cup sliced strawberries, blueberries, or chopped mangos
¼ cup 2% plain Greek yogurt
1 tablespoon almond butter
½ cup baby spinach
½ cup unsweetened almond milk
Optional: 1-2 basil leaves, 2-3 mint leaves, ½ teaspoon peeled, chopped ginger
Place all ingredients in a blender; process until smooth.
Chef's notes: If smoothie is too thick, thin it out with an additional splash of almond milk. If smoothie is too thin, you can thicken it with a handful of ice.
For a dairy-free smoothie, use coconut milk yogurt in place of Greek yogurt. For a nut-free smoothie, substitute ground flax seeds, sunflower seeds, or pumpkin seeds for almond butter.
Nutrition: Calories 300; Fat 11g; Saturated fat 1.5g; Monounsaturated fat 5g; Polyunsaturated fat 2g; Protein 12.5g; Sodium 135mg; Carbohydrates 40g; Fiber 7g; Sugars 22g
1 cup milk
1 cup ice water
1 (6 ounce) can frozen orange juice concentrate
12 ice cubes
¼ teaspoon vanilla extract
1/8 cup white sugar
In a blender, combine milk, water, orange juice concentrate, ice cubes, vanilla and sugar. Blend until smooth. Makes three 12-ounce servings.
Nutrition (per serving): 187 calories; 1.8 g fat; 39.3 g carbohydrates; 4.4 g protein; 7 mg cholesterol; 40 mg sodium
1 cup fat-free milk
½ cup fat-free plain yogurt
1 banana, frozen and chunked
1 tablespoon natural peanut butter
2 cups fresh spinach
1 cup ice cubes (optional)
Blend milk, yogurt, banana, peanut butter, spinach, and ice cubes until smooth.
Nutrition (per serving): 382 calories; 9.4 g fat; 55.7 g carbohydrates; 23.6 g protein; 7 mg cholesterol; 335 mg sodium.
1 cup coconut milk
1 scoop chocolate protein powder
1/2 cup blueberries
1 cup spinach
1 banana
1 tablespoon almond butter
Ice
Add ingredients into a blender and blend until smooth and creamy. Add ice depending on temperature preference. Makes 4 servings.
Frozen bananas work best in smoothies. Peel, slice in half, and place in a large Ziploc bag in the freezer overnight.
Add more spinach and kale to increase nutritional benefits.
Nutrition (per serving): 129 calories, 9 calories from fat; 26 g carbohydrates; 18 g sugar; 4 g protein; 1 g total fat; 2 g dietary fiber; 17 mg sodium
Citrus Sunrise Smoothie (MyRecipes.com)
1/2 cup unsweetened refrigerated coconut milk
1/4 cup fresh orange juice
1 small banana, frozen
1/2 cup frozen mango
1/2 cup plain 2% reduced-fat Greek yogurt
2 teaspoons chopped walnuts
Place coconut milk and orange juice in a blender. Add banana, mango, and yogurt; process until smooth. Pour into a glass; top with walnuts.
Nutrition: calories 307; fat 8g; saturated fat 4g; unsaturated fat 3g; protein 14g; carbohydrate 48g; fiber 4g; sugars 33g; sodium 59mg
 Kale-Ginger Smoothie (MyRecipes.com)
1 cup roughly torn lacinato kale
1 medium-size frozen banana
1 cup unsweetened almond milk
1/2 cup plain 2% reduced-fat Greek yogurt
1 teaspoon chia seeds
1/4 ripe avocado
1/2 teaspoon sliced peeled fresh ginger
Place all ingredients in a blender; process until smooth.
Nutrition: calories 331; fat 14g; saturated fat 3g; unsaturated fat 8g; protein 16g; carbohydrate 40g; fiber 9g; sodium 224mg; sugars 20g
2 ripe peaches, halved, pitted and cut into chunks (with skins)
1 cup 2% or 4% cottage cheese
1/2 cup reduced-fat milk
3 to 4 tablespoons honey
2 tablespoons fresh lemon juice
Salt
Pinch of freshly grated nutmeg, plus more for sprinkling
Puree the peaches, cottage cheese, milk, honey, lemon juice, a pinch of salt, the nutmeg and 2 cups ice in a blender until smooth, 2 to 3 minutes. Divide among glasses and sprinkle with more nutmeg. Makes 4 servings.
Nutrition (per serving): calories 170; total fat 3g; saturated fat 2 g; carbohydrates 29 g; sugar 26g; fiber 1 g; protein 8 g; sodium 303 mg
½ cup unsweetened almond milk
⅓ cup nonfat plain Greek yogurt
1 cup baby spinach
1 cup frozen banana slices (about 1 medium banana)
½ cup frozen pineapple chunks
1 tablespoon chia seeds
1-2 teaspoons pure maple syrup or honey (optional)
Add almond milk and yogurt to a blender, then add spinach, banana, pineapple, chia and sweetener (if using); blend until smooth.
Nutrition: 297 calories; 6 g fat (1 g sat); 10 g fiber; 54 g carbohydrates; 13 g protein; 4 mg cholesterol; 29 g sugars