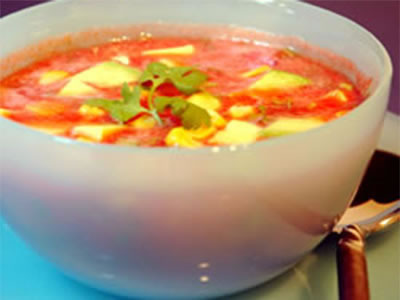 When planning healthy recipes during the summer, soup probably isn't the first meal that comes to mind. But a cold soup may be just the thing needed to cool off on a hot day.
This tomato based soup, served chilled, puts a delicious twist on soup dishes. Make sure to use the freshest and ripest ingredients to make this Swan's Summer Soup come alive with flavors. Serve soup with crusty bread, we recommend a load of french bread, and a bowl of a fruity extra virgin olive oil.
Once you've tried this healthy recipe, you'll be craving soup all summer.
Swan's Summer Soup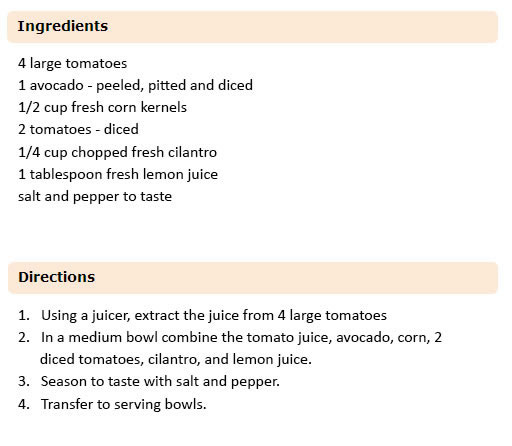 See the original recipe from AllRecipes.com by clicking here.