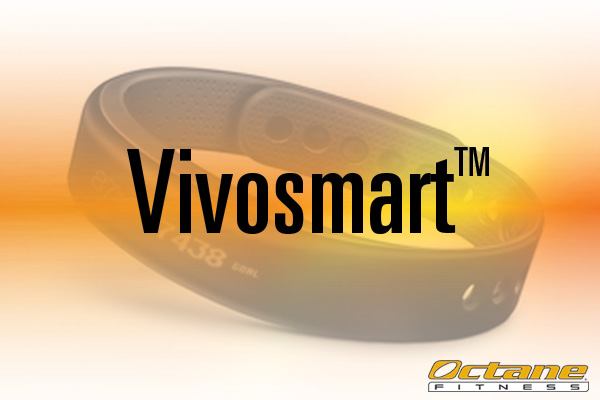 Faster than you can order a fitness tracker and have it delivered, there is another new "must have" version. These days, the growing market for fitness trackers makes it hard to determine which one will meet your needs without unnecessary bells and whistles.
Periodically we like to take a look at fitness trackers currently on the market and do our own little product review. When we heard about the new vivosmartTM from Garmin we took a closer look to see what, if anything, set the vivosmart apart.
The main difference between the vivosmart and it's companion product, the vivofit, is that the vivosmart has Bluetooth® technology. When connected to a compatible Bluetooth device the vivosmart will notify you, with a simply vibration, when you receive a text messages, email or phone call. While you cannot answer calls or reply to text messages or emails, the information is presented on the touchscreen display. Other than the Bluetooth connectivity with smart notifications and the touchscreen, the vivosmart offers no additional benefits over the vivofit.
When it comes to the actual fitness tracking aspect of the product, the vivosmart is no better than the vivofit. Both fitness trackers will track steps, distance and calories, monitor sleep, display the current time and setup personalized daily goals for the wearer. Both models are even heart rate compatible and come with Garmin Connect; Garmin's all-encompassing fitness tracking website and mobile app with a variety of feedback charts and tables.
If you're looking for a sleek design, the vivosmart is the clear choice. Or if you like the extra bells and whistles and want to know the moment you receive a call, text message or email, then the vivosmart is for you. On the other hand, if you're simply interested in reliable fitness trackers, save yourself $80 and go with the vivofit. Either way, you can't go wrong with one of Garmin's fitness trackers.