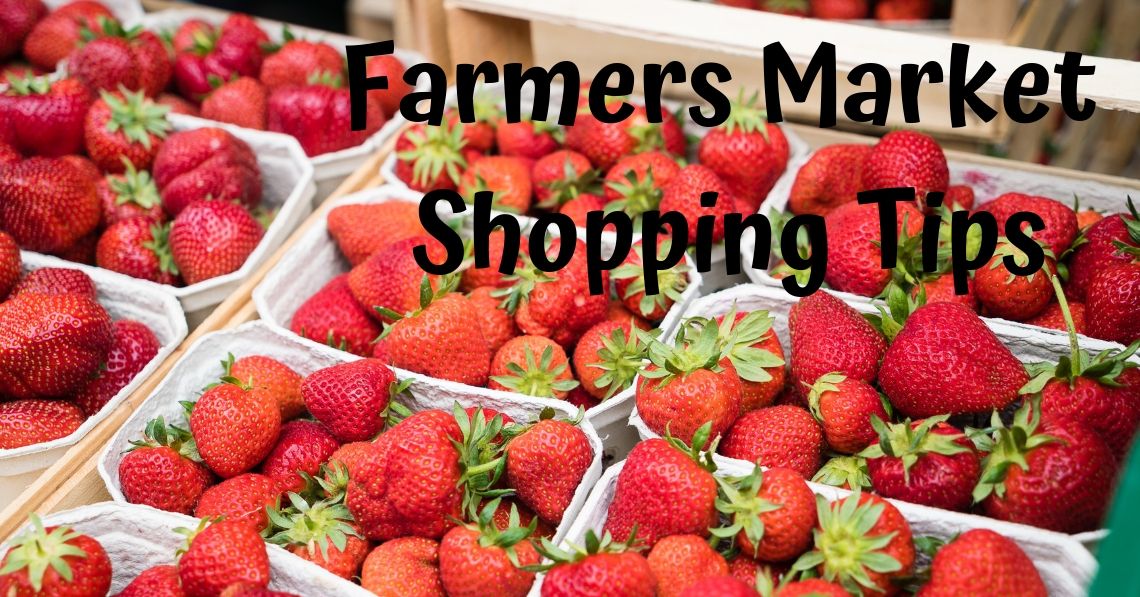 Summer means that you can skip the grocery store periodically and head over to your local farmers market for fresh seasonal produce, flowers, baked goods, crafts and more. Not only do you benefit from a variety of selections that were literally just picked from the farm, but also get to shop outdoors, experience entertainment and be part of a friendly community. Even Amazon can't beat that!
Benefits of Farmers Markets
According to the Farmers Market Coalition, access to fresh, nutritious food is only one benefit of farmers markets. Studies have found lower prices for conventional and organic produce at farmers markets than at supermarkets, and 52 percent more SNAP households shop at farmers markets and from direct marketing farmers today than in 2011.
Other benefits include:
Preserve America's rural livelihoods and farmland. Farmers markets provide a low-barrier entry points for beginning farmers, allowing them to start small and grow their businesses.
Stimulate local economies. Growers selling locally create 13 full-time farm operator jobs per $1 million in revenue earned; those that do not sell locally create three jobs.
Support healthy communities.Farmers market vendors educate their shoppers, as four out of five farmers talk about farming practices with customers, and three in five discuss nutrition and how to prepare food.
Promote sustainability. Three out of four farmers selling at farmers markets say they use practices consistent with organic standards.
Farmers Market Shopping Tips
Today, there are more than 8600 farmers markets registered with the U.S. Department of Agriculture (USDA), so chances are, there's one conveniently located by you. To find one, ask friends, neighbors or co-workers, or check the USDA Farmers Market Directory or Local Harvest.
Then, follow these helpful farmers market shopping tips to make the most of your experience every visit.
Carry cash. Although these days, more vendors accept credit cards or checks, cash is easy everywhere. Bring some small bills as well.
Go early or late. You'll get the absolute freshest produce and greatest selection if you're an early bird. However, you will score the best discounts if you arrive later, such as an hour before closing time, as vendors typically don't want to haul products home.
Take a quick walk-through first. Before buying anything, make a loop through the entire market to see what's available and note prices. Then go back and visit each booth that caught your eye to make purchases.
Gear up. If you travel a long way or won't go home right after visiting the farmers market, tote a cooler in your car to keep produce cool. And bring your own reusable bags in case vendors don't have them.
Buy in-season. Seems like a no-brainer, but you'll get the best deals and find the most selection on food like berries in May, corn in August and apples in September. Know what produce is plentiful each season.
Purchase in bulk. While it may not be Costco, you'll get the best prices at farmers markets when you buy bulk quantities. Of course, the deal doesn't matter if food spoils and you end up tossing it, so consider freezing, canning or giving it away.
Ask questions. One of the advantages of farmers markets is that you can talk directly to the growers about what a food is, how it was grown, tips to prepare it and how to store it. Most vendors are happy to share their knowledge.
Try something new. Don't be afraid to buy some fruit or veggies that you haven't tried before; you likely will get a good deal and may even end up with some new favorites. Ask vendors for serving suggestions.