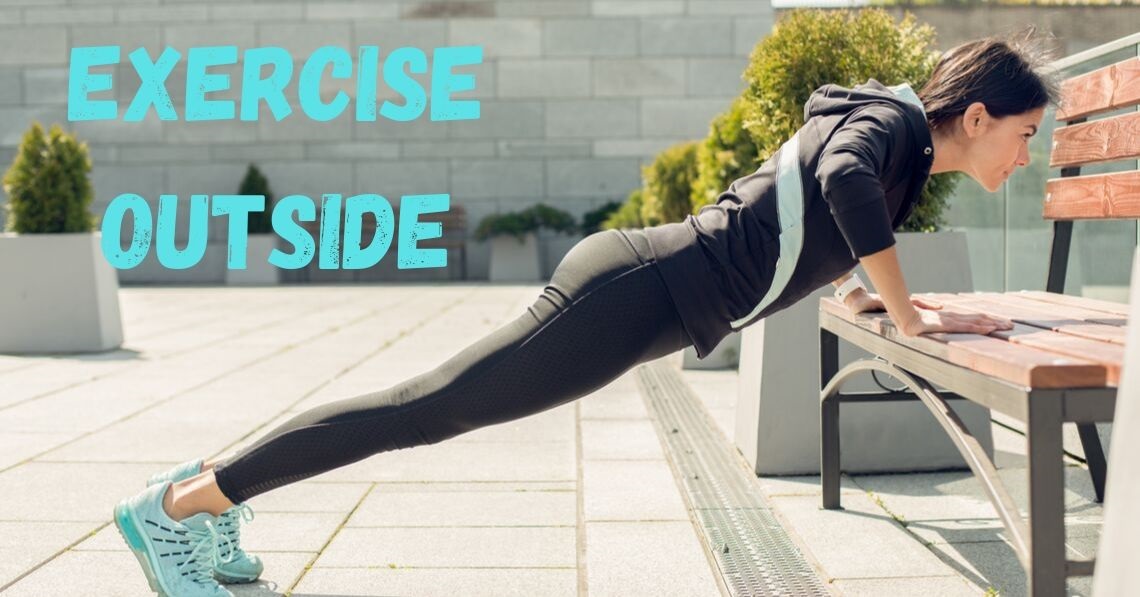 While those of us at Octane Fitness are true exercise aficionados, and even gym rats, we get it that sometimes it's tough to head to the health club or even just to your home gym in the basement. When it comes to fitness, routine can be good, but at times, it also can stifle motivation.
One way to switch things up and stoke your enthusiasm is to exercise outside. Depending on where you live, you may have good weather year-round, or for only about 6-8 months. Regardless, however, autumn is typically a terrific time to take your sweat sessions outdoors. You won't deal with excessive heat and humidity, or bone-chilling cold either. Even better, research points to multiple body and mind benefits you reap when you exercise outside.
Benefits of Exercise Outside
Longer sessions: Multiple studies have shown that people tend to exercise longer when they are outside, up to 30 more minutes per week. This may be because instead of staring down a cardio console, you have lots of distractions, such as scenery, terrain and weather. Plus, if you're doing an out-and-back path for a walk, run or bike ride, you have to cover the same distance back once you hit the halfway point. It's not like a treadmill or stationary bike where you can simply press stop and get off.
Greater caloric expenditure: Some research shows that people burn up to 10-13 percent more calories when they walk, run or cycle outside versus indoors. Outside, you are dealing with changes in terrain, wind resistance and temperature regulation. Again, distraction can be a positive here, where you're not counting the minutes on a console or dealing with manual speed or resistance changes.
Better cardiovascular health: Exercise outdoors leads to a lower resting heart rate, improved heart rate recovery and reduced blood pressure.
Reduced stress: Exercising outdoors is good for your mind and body, with significant evidence indicating decreased levels of circulating stress hormones, greater endorphins and a more relaxed feeling.
Improved mental health: In addition to feeling less stressed, exercisers who hit the outdoors experience greater self-esteem, improved mood and better cognitive function. Studies show that people report feeling greater energy and vitality, with decreased anger, depression and anxiety. In fact, Scottish researchers discovered that working out outside has a 50 percent greater positive effect on mental health than just going to the gym.
Boosted immune system: Fresh air outdoors is healthier than the germs you may encounter in a crowded gym. And inhaling phytotoncides from trees raises the body's production of white blood cells called Natural Killer (NK) cells, neutrophils and monocytes, which improves immune strength.
Valuable social opportunities: While there's nothing wrong with throwing in your earbuds for a workout, getting out into the neighborhood affords more social interaction. With exercise outdoors, you may enlist a partner or join a running or cycling club, a tennis league or group hikes. Personal connections are beneficial to mental and physical health.
A dose of Vitamin D: Since many of us spend so much time indoors, exercise outside affords greater exposure to Vitamin D, which is essential for bone health and associated with reduced depression.
Ways to Exercise Outside
Consider integrating some of the following in creating a regimen of outdoor exercise:
Walking
Running
Hiking
Cycling
Hiking
Climbing stairs
Swimming
Kayaking
Calisthenics
Pickleball
Inline skating
Yoga
Boot camp
Tennis
Jumping rope
The key to fitness is consistent exercise – whether you work out at home, in a gym or outdoors. Varying your routine ultimately can lead to enhanced motivation, better adherence and greater results.